Random Request From Stranger Turns Into Hilarious Photoshop Free-for-All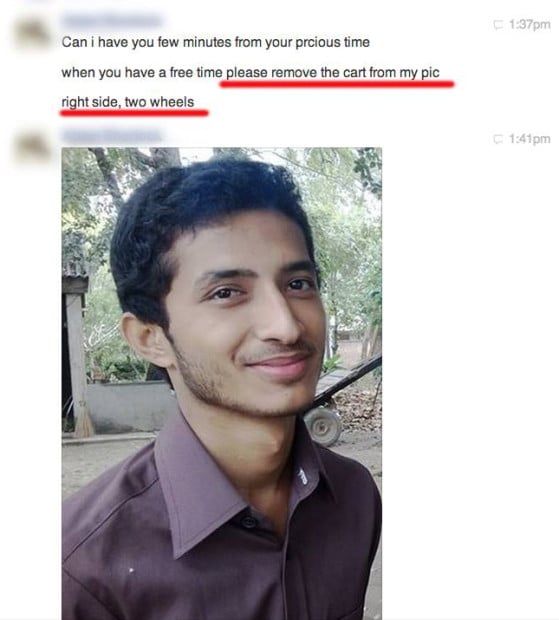 Be careful what you wish for, the saying goes, because you might get way more than you bargained for. Julia Kuzmenko, talented photographer and founder of Retouching Academy, is quite used to coming across Facebook messages from random people, but it's not often she receives requests from complete strangers to retouch a photograph.
So, what did she decide to do with the image? Why, she let it go on Retouching Academy site and let fellow Photoshoppers go at it. As she explains on Retouching Academy:
Needless to say, that's not how I spend my time (retouching snapshots for strangers at no charge), and normally I would disregard this message, but this time (thanks to the Retouching Academy team members, and specifically to Jaron), I took a moment to share the source file in our RA Community Group.
To say the resulting images are funny would be downplaying it a bit. Below you can see a collection of masterpieces the RA community came up with:
There are plenty more over on the Retouching Academy post if you'd like some more funny, but we tried to pull some of the best for you.
Oh, also, if you're wondering how the OP felt upon seeing the collection of work, none of which satisfied his initial request, you're in luck. Below was his response to Kuzmenko.
You should most definitely be a bit more careful next time, sir. Just be thankful it wasn't Reddit… or worse, 4Chan. Kudos to him for being a great sport though!
(via Fstoppers)
---
Image credits: Images courtesy of Retouching Academy and its readers, and used with permission