Creative Portraits of Children Going About their Active Lives Underwater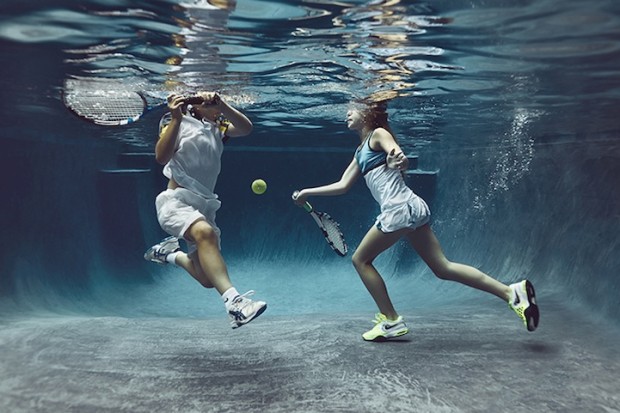 Photographer Alix Martinez has been shooting a very creative ongoing series of underwater portraits with the help of some brave and equally creative children. Blurring the line between fine art and conceptual, the images show children performing daily activities in the unknown abyss… alright, alright… it's just a pool… but I prefer unknown abyss.

From a young boy riding a tricycle with the help of his sister to two schoolgirls twirling away, oblivious to the world, the aesthetics of shooting underwater provide an extremely unique look to otherwise mundane activities. When asked by
My Modern Net
why she enjoys underwater photography, Martinez had the following to say:
I have always loved photographs that display ripples and reflections. There's something magical and beautiful when water is photographed. Since I am a children's photographer, I am always trying to come up with ideas to photograph them in a unique way.
Coming up with new ideas, especially those involving underwater photography, are rarely easy though… not to mention dangerous. "The first time I almost drowned because I saw a shot I did not want to miss, but it is so rewarding when you look at your images," explains Martinez. "When I started, I could only hold my breath for 25 seconds and now I feel like a marine going under for 2 minutes."
Aptly titled "Water," scroll down to see a collection of images from the series: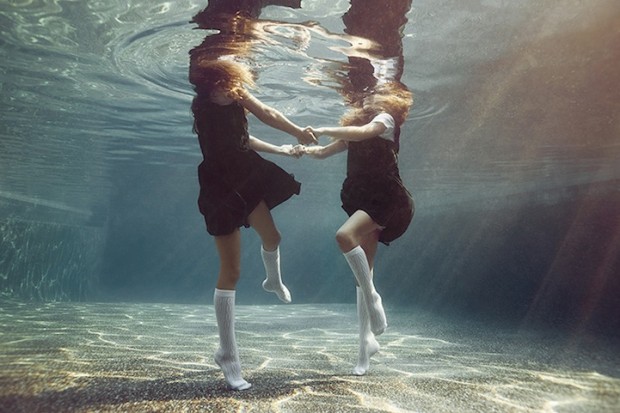 You can visit Martinez's website here to see more of her work and keep up with any more images she adds to "Water."
---
Image credits: Images by Alix Martinez and used with permission.