Tiny Lens Attachment Turns Smartphones Into Microscopes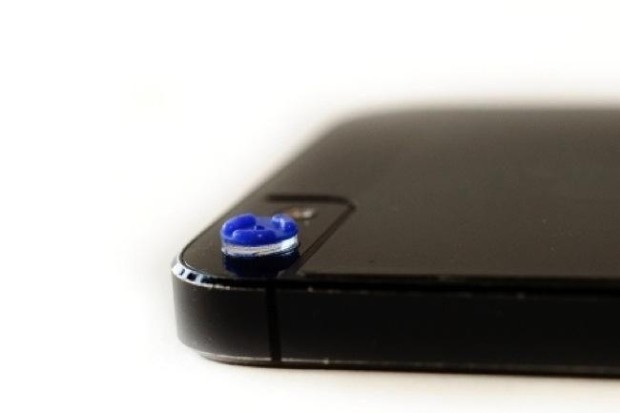 We've seen mobile phone lens attachments and hacks that help you to take macro photos with your smartphone, but never before have we seen one that helps capture micro images.
Aptly called the Micro Phone Lens, this little tool, currently being crowd funded on Kickstarter, allows you to capture images at 150x magnification using nothing more than that little computer in your pocket.
It attaches to any smartphone or tablet via an adhesive backing and — using the slides provided in combination with a quality light source — it effectively turns any mobile device into a mini-laboratory on the go.
The Micro Phone Lens was built by University of Washington graduate Thomas Larson over the course of two years of work, and he hopes his invention will help kids get excited about exploring the world around them, and enable scientists to work more effectively in the field.
The lens currently has a resolution of 2 microns, which he hopes to get down to about 1.5 microns by the release of the final production version.
The $50,000 goal on the Kickstarter has already been funded, but he's hoping to gain even more initial funding with the 15 remaining days. A $29 pledge will get you the lens and a carrying case while a $39 pledge earns you the same, plus the addition of a portable LED light so you can better use the microscope in any environment.
(via Digital Trends)