Before and After Pictures of NY Storefronts Document a Decade of Gentrification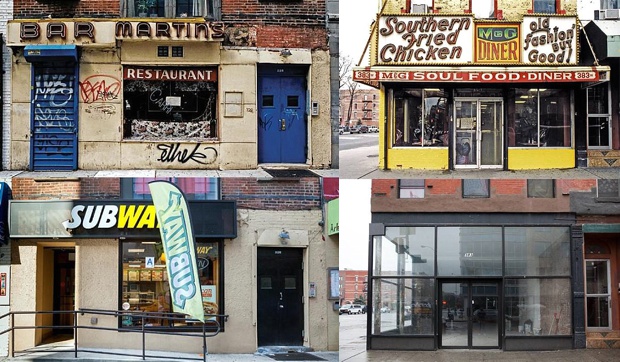 In a city like New York, buildings and their façades can change seemingly overnight. So, what happens to the face of "the city that never sleeps" over the course of a decade? If we take the work of James and Karla Murray as an example, the answer is: a lot.
Ten years after photographing a plethora of New York buildings and storefronts in their book, Store Front: The Disappearing Face of New York, the duo have gone back to the same locations where many of these storefronts once stood and photographed them again. To say some of the changes are stark would be quite the understatement.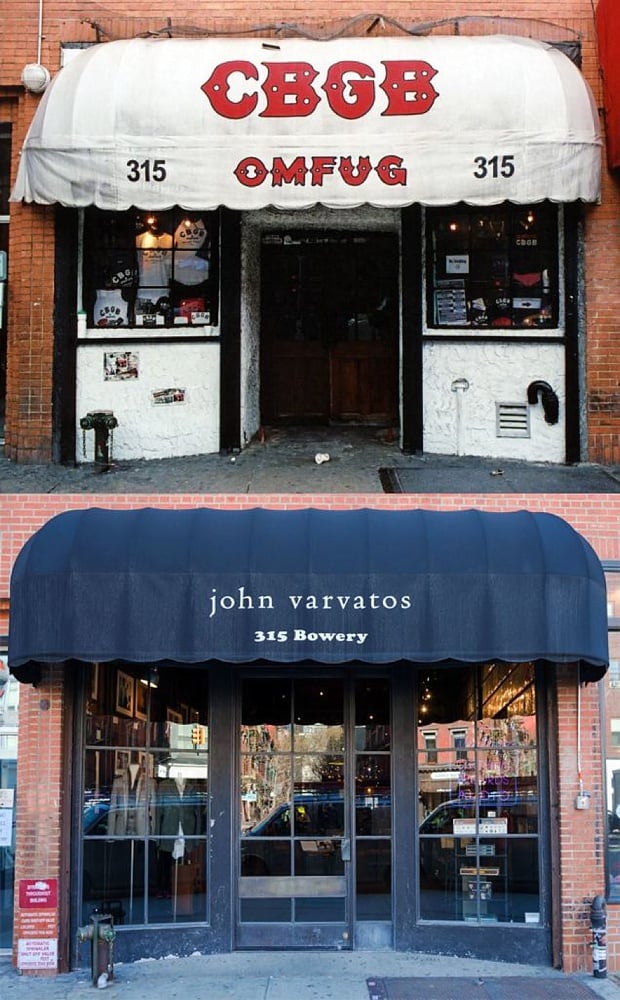 While some of the storefronts have stayed fairly similar, others have taken a completely different route. Small family-run shops turned into corporate buildings, homes into banks and so on.
Even more dramatic are the storefronts that have disappeared entirely, leaving behind nothing more than open space just asking to be picked up at the ungodly rates they are no doubt going for.
Meant, in part, to be a census of sorts for the gentrification of New York City, the collection is also there to honor the storefronts and business still operating as they were a decade ago. As James and Karla told the Huffington Post:
We hope this glimpse will bring awareness to the unique character these small mom-and-pop businesses add to the streets and neighborhoods of New York City and the sense of community they provide. These storefronts have the city's history etched into their façades.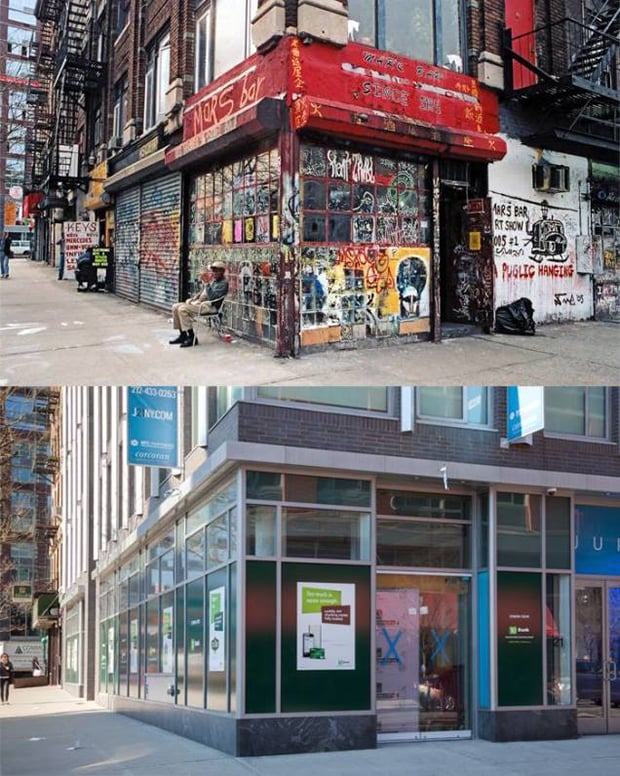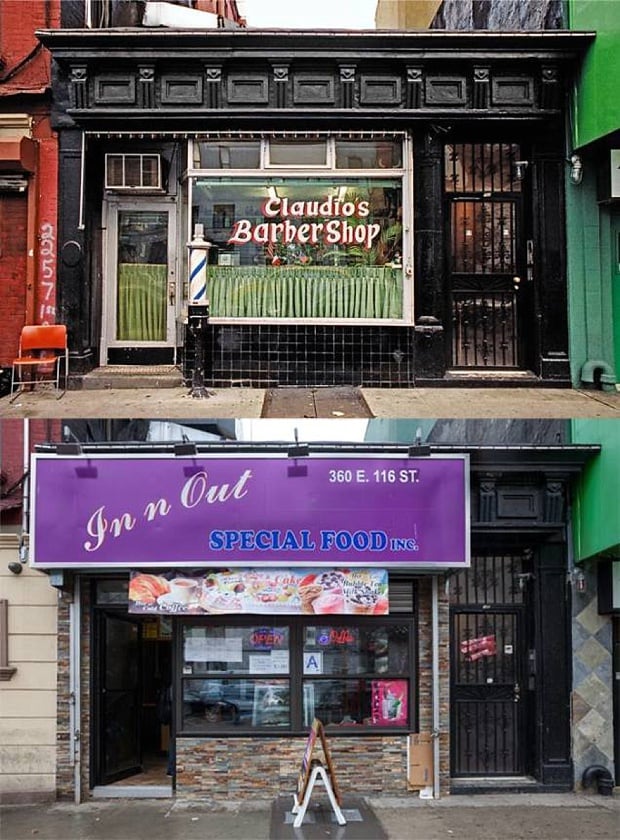 It's an interesting look at what time and money — both the abundance and lack there of — can do to the face of one of the most unique metropolises in the world. To see more from this project, as well as the other work by the Murray's, be sure to visit their website or give their Facebook a like.
(via Atlantic Cities via Gizmodo)
---
Image credits: Photographs by James and Karla Murray and used with permission