GoPro Announces a New Software Update Alongside a Barrage of Accessories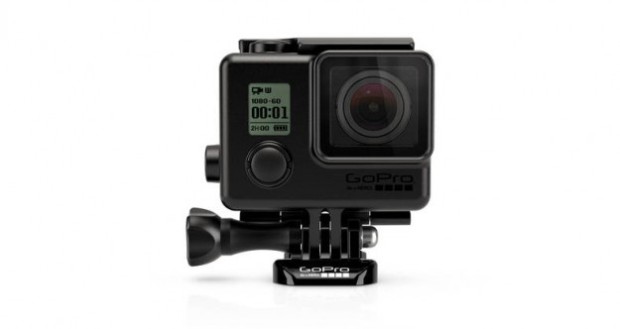 Announced yesterday, just in time to cause a whole lot of confusion over the announcement's validity today, GoPro has debuted a plethora of new accessories for the Hero3 and 3+ cameras, as well as new software to help the action cams perform better.
The first accessories worth noting are two new housing units for the Hero3 and Hero3+. Designed to be as inconspicuous as possible. The first of these is the $50 "Blackout Housing" — matte black units that are just as durable as before, but offer a new, subtle approach for when you're wanting to capture your video incognito.
The second of these is the $40 Frame, which is the lightest and smallest GoPro housing unit to date. With access to all the ports as usual, this is for the minimalists out there who want to be able to mount their camera with as little bulk as possible.
Next up in the hardware department is a $20 flexible mount called "The Gooseneck," which looks an awful lot like a single leg of a Joby GorillaPod. It works with any standard GoPro mount or can be held on its own, offering up even more mounting options than before.
Finally, the last accessory announced is also the strangest, although it does makes sense for those who are looking to capture 3D footage. It is the $200 "Dual Hero System." This unique mounting option is meant to house two Hero3+ Black Edition cameras so that you can capture either two video feeds, use both as still cameras, or have one of each.
In addition to all of the hardware, GoPro also announced some software, which I'll leave to the GoPro press release to explain:
Several new software updates [from GoPro] make viewing, editing and sharing videos and images even easier. The free GoPro App, which allows users to control all camera functions remotely, view photos, playback videos and share content via email, text and social platforms, has been updated to a new version to deliver wireless camera software updates to the HERO3+. Improvements to camera software unlock a number of new modes to give HERO3+ Black users greater control of capture settings, including new SuperView modes at 1080/60 and 1080/50, as well as new Auto Low Light modes that support higher frame rates.

Additionally, new Protune settings offer unprecedented customization options, enabling users to manage color, ISO limit, sharpness and exposure in addition to white balance. HERO3+ Silver users will also enjoy a wider field of view in all camera modes with the new software update.
Also notable, starting in spring the new GoPro Player desktop software for Mac or Windows will "deliver a stutter-free playback solution for footage shot at any resolution, including 2.7K and 4K."
This new software will let you control playback speed, watch your Time Lapse and Burst Photo sequences and will export full-res stills from video in case you want to share those or are a fan of the "spray and pray" photography method.
Get more info directly from GoPro by clicking here.
(via PopPhoto)