Breathtaking Aerial and Time-Lapse Tours of Iceland Make You Want to Go There Now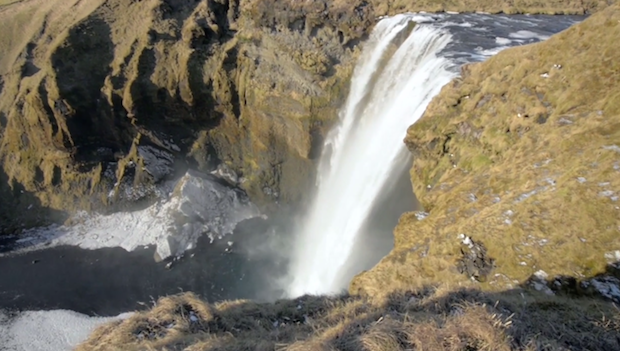 When it comes to spectacular landscape photography, Iceland is one of the foremost destinations. Stunning vistas (not to mention the aurora borealis) seem to greet photographers in every direction and so they take to the skies to capture aerial footage or set up their tripods and dollies and let the intervalometer do its thing.
We ran across both approaches lately, shot by two different but equally talented groups, and instead of sharing each individually we thought we'd let one build on the other.
And so, below, you'll find Iceland from the Air and Crystalapse, two visual bombshells that will probably make you want to drop what you're doing, grab your credit card and book your flight.
Iceland From the Air
Start off by taking off with YouTube user pomfretvids and their DJI Phantom with GoPro Hero 3 attached. The footage was captured in March and features several waterfalls, a geyser and (of course) a shot of the aurora borealis to wrap it all up.
Our only complaint is that the geyser and aurora shots were taken from the ground, but if you can get past that, you're in for a great ride.
Crystalapse
Also shot in March, Crystalapse is a time-lapse/video/drone footage combination put together by brothers Patrick and Henrick Shyu of Blue Eden. The photos and video footage was captured over the course of two weeks last month.
The video is described by Blue Eden as "a journey into the shadows of ice caves and lights of the Aurora," but it's more than that. If you wait until the very end, you'll get to enjoy a heartwarming surprise as well.
---
Which of these is your favorite? Let us know what you thought in the comments down below.
(via Imaging Resource)