These Aerial Photos Show Why Iceland is So Popular for Movies
Everyone knows the classic images of Iceland. The famous Skogafoss, The Black Beach, The Blue Lagoon, you name it. On a recent trip to Iceland, we decided we wanted to shoot something a little bit different.

While the Iceland Highlands is a popular area as well, it is much easier to get unique vantage points on a plane. For this series, we flew over the highlands for a couple of hours with varied conditions that Iceland is known for. We ended up with a set of images of both wide landscapes and alien textures straight down to show Iceland's amazing landscapes.
It is no wonder that a lot of movies and series were recorded in this area, one of them being Game of Thrones.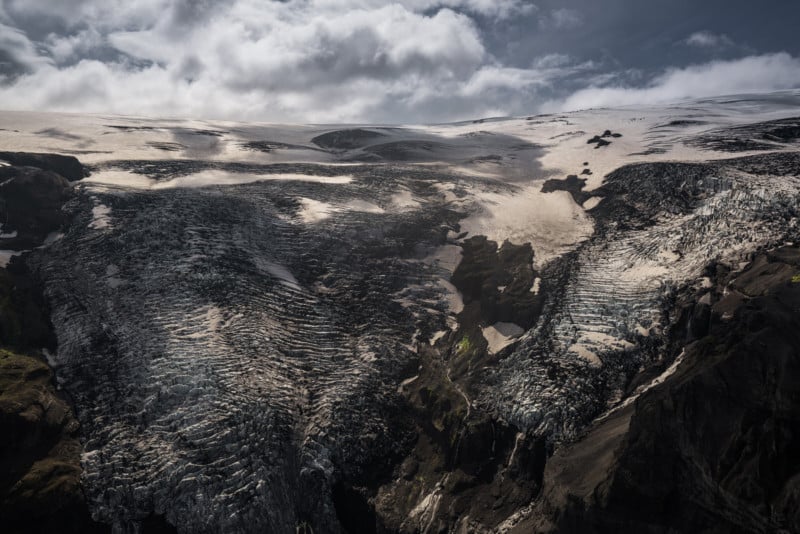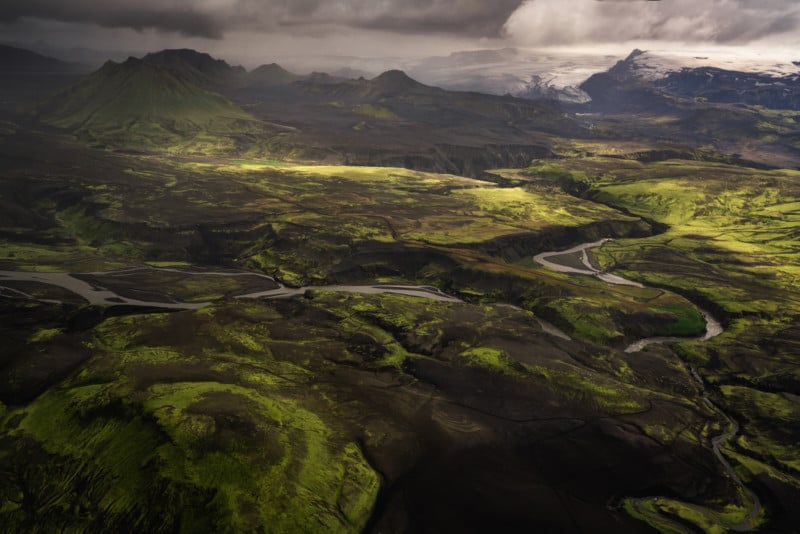 Straight-Down Shots
Iceland is super abstract if you shoot straight down. During the flight, we could see all kinds of crazy textures. Not only were the rivers amazing to see as they weave like veins through the landscape, but the different textures everywhere show the true beauty of what nature is capable of.
Behind the Scenes
For this series, we used the Sony a7R II with the Sony 16-35mm f/2.8 GM lens and the Canon 5DS R with the Canon 24-70mm f/2.8.
Here are some tips when shooting from a small airplane…
In our opinion, the most useful lens is a 24-70mm. Super wide angles are not as useful because you'll see the landing gear or wings of the plane in your shot (it's nice for behind-the-scenes shots, though). Longer focal lengths are more useful.
Communicate with your pilot before and during the flight. He or she knows the area best. Try to explain what kind of shots you want. If you don't get the best angle during the flight, ask them to fly over the same spot one more time.
Practice shooting out of the window (or through the window if it can't be opened) before getting off of the ground. You will want to know the best angle and position for your shots.
Use a relatively fast shutter speed. Planes can be shaky and you want your shots to be sharp. Aim for a shutter speed of at least 1/250 or faster. Image stabilization on a lens or camera body helps a good deal here as well.
Make sure you bring a lens cloth as conditions in the sky can change rapidly. We left the ground with nice weather but quickly ended up in moody conditions flying around rain showers and sometimes getting the lenses and cameras wet.
Always put your camera strap on your neck. You don't want to drop your camera out of the plane!
A big thanks to Haraldur (aka 'Volcanopilot') for flying that day! This series wouldn't have been possible without him navigating us through and around rain showers!
---
About the author: Albert Dros and Serena Ho are photographers based in The Netherlands and Australia, respectively. You can find more of their work on their websites here and here.