Brooklyn Photographer Makes $15,000 in a Single Day Selling Prints on Instagram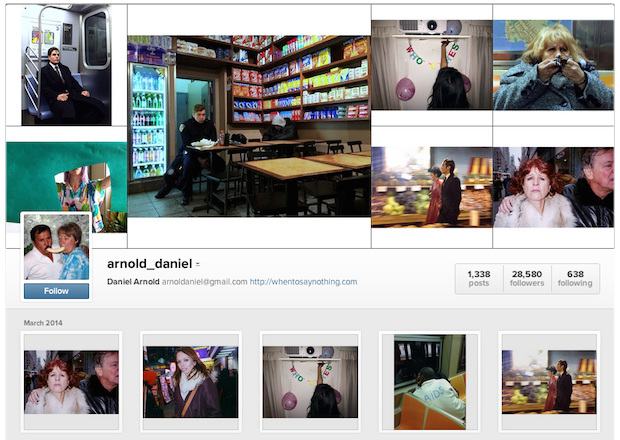 Still think Instagram isn't for you? If you're a professional photographer, you might want to reconsider, because there's some serious marketing potential there among the poorly exposed sunset pics and photos of cats lounging in strange places.
Brooklyn-based photographer Daniel Arnold all but proved this a couple of days ago when he made over $15,000 selling prints over Instagram in a single day.

According to
Forbes
, Arnold had only 90 bucks in his checking account on Wednesday night at midnight when he turned 34 years old.
With zero idea how to pay his rent next month and photo work sparse, he took to his rather popular Instagram account (28,500+ followers as of this writing… and this is his second account because the first got banned for nudity) and told his follower that they could order a 4×6 print of any photo they want for $150 'for one day only.'
"I swear I will never sell anything this cheap again," writes Arnold. "If you're interested, send a screenshot of the photo(s) of your choice to [email protected] (one d) and I will send a PayPal invoice, followed by a signed print. Easy Peasy."
The response was… unexpected. He received a deluge of requests that ranged from single photo prints to bulk orders. In 24 hours he had received some $15,000 in orders… and they haven't stopped coming.
Now Arnold has to decide if he wants to cut off the orders at the 24 hour mark, but he tells Forbes writer and good friend Jeff Bercovici that, as someone who has been 'eating toast three meals a day all February,' he doesn't see himself turning the business down.