Spinster Photog Lampoons Traditional Life Expectations in Mannequin Family Photos
"Enough pressure to conform will send anyone packing." That's how photographer and art director Suzanne Heintz begins the description of her viral, satirical and funny photo series Life Once Removed. Too many suggestions that she was getting a bit too old to still be single — that she needed to "just PICK somebody" and "settle down" — pushed her to the point where she did pick somebody.
That someone, however, was a mannequin family, which she promptly packed up in her station wagon and took on a road trip.
Life Once Removed is an ode… an ode to "Spinsterhood, and the American Way." An ode made up of quintessential 'Kodak Moments' that show her living a blissful life with her mannequin family.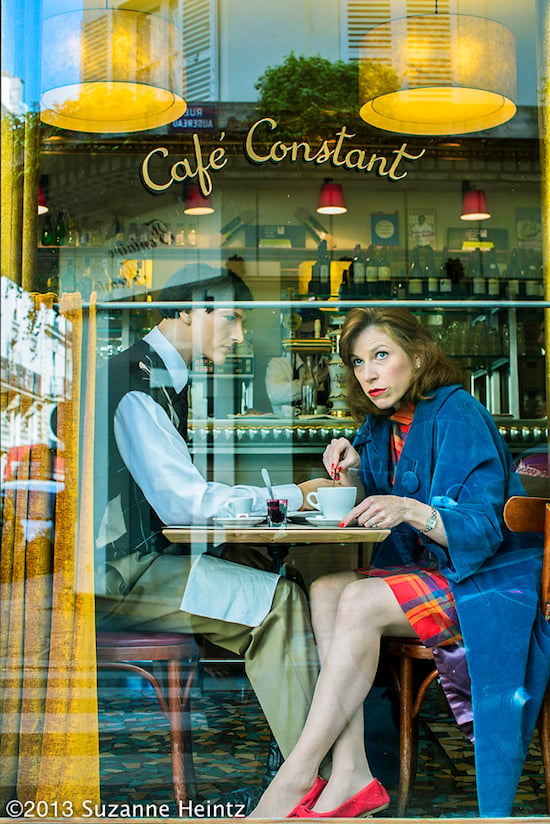 But as time went on, and especially once she began taking the mannequins on trips, the series became about more than just fulfilling her mother's request in the most satirical way possible, or finding a way to respond to the annual family photo cards that come in the mail. Her sharp, witty approach helps her send a message.
"Using humor, paired with shock, allows my message to penetrate, and the work can have greater impact," writes Heintz. "The aim is to get people to reconsider their stubborn allegiance to traditional life expectations."
Here's a selection of images from the series:
She further explains the message she's trying to send in her artist statement:
Ozzie & Harriet are dead. So why is this antiquated idea still affecting our image of marriage? It is the reason why this Series is named "Life Once Removed." A family relation, a generation apart, is "once removed." So is our relationship with our path in Life. It's passed on by the previous generation, once removed from our own. Why do we cling to past tradition as the measure of success in the present?
To see the rest of the images from the series, or browse through more of Heintz's photographic portfolio, head over to hear website by clicking here.
(via Feature Shoot)