Nikon Officially Unleashes the Df: F-Series SLR Styling with D4 Power Inside
The time has finally arrived to do away with terms like "rumored," "soon-to-be-announced" and "expected" and replace them with the term "official" where the Nikon Df is concerned. After leaks so severe earlier today that they left nothing to the imagination, Nikon has finally unveiled its retro-styled full-frame 'Pure Photography' machine.

For those looking for a one sentence description of the Df, one is actually pretty easy to come by: a lightweight F-Series-inspired DSLR that packs the power of the D4's sensor and processor inside a body with the same level of weather sealing as the D800.
That means that we're looking at the D4's 16.2-megapixel FX-format CMOS sensor and Expeed 3 image processor (and, therefore, low light capabilities) when we crack open the smaller Df.
Other specifications include ISO range between 100 and 12,800 (expandable to 50-204,800), a 39-point AF system with 9 cross-type points, a 3.2-inch 921K-dot LCD, a 2,016-pixel 3D matrix metering system, 5.5fps continuous shooting and a weight of only 710-gram, which makes it the lightest full-frame in Nikon's lineup.
Here's a look at the "timeless design" of the Df from all angles: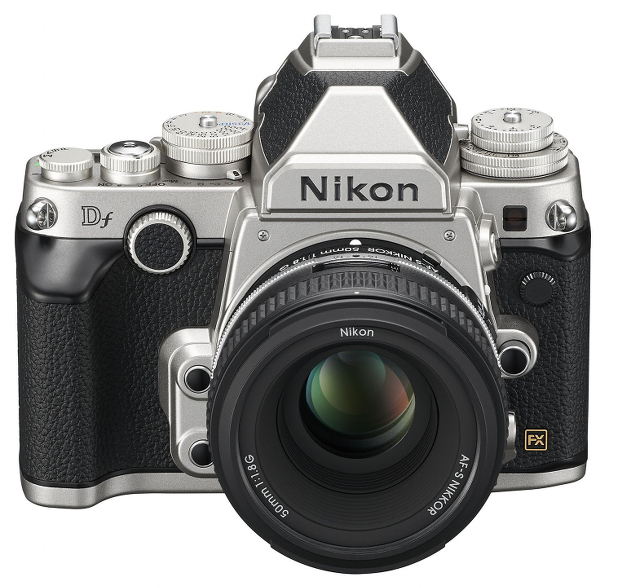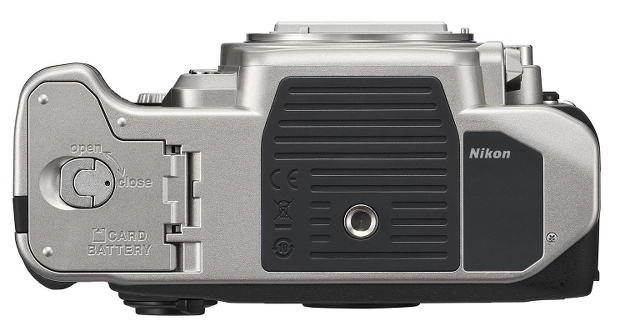 It's worth noting that the Nikon Df's "timeless design" has more to recommend it than just aesthetics. In addition to looking like the beautiful F-Series 35mm cameras of old — with dedicated ISO, exposure compensation, shutter speed and mode dials — it is also compatible with Nikkor lenses made as far back as 1959, the year Nikon introduced the first F-Series SLR.
That means you're not limited to AF, AF-S, DX and AF-D glass, you can also make enhanced use of classic Ai and non-Ai lenses with help from a new metering coupling lever located on the bayonet.
The new Df will arrive on store shelves later this month with the brand new special edition AF-S 50mm f/1.8G lens pictured above in tow — a creation that combines "classic styling" with "today's optics" to "create the ideal focal length companion lens for the Df."
The camera is available for $2,750 for the body only (preorder in silver or black) or $3,000 in a kit with the aforementioned lens (preorder in silver or black) — a bit more expensive than many were hoping. Alternatively, if you just want the glass and not the camera, you'll be able to pick up the new special edition lens by itself for $280.
For more info and pictures of the camera in all of its beautifully designed glory, head over to the Nikon press room and peruse the specs and photos to your heart's content.