Apple's Next Generation iPhone May Pack a 120FPS Slow-Motion Camera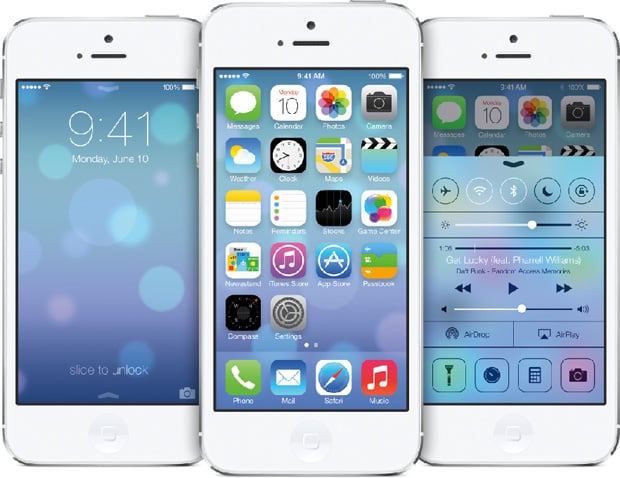 It seems like developers are always finding goodies hidden in Apple's iOS 7 beta software. Late last month it was discovered that iOS 7 may eventually be capable of detecting blinking and smiling in photos, and now? Well, let's just say Apple may be developing a slow-motion camera for the next iteration of the iPhone, which is expected to be announced later this year.
Code named "Mogul," the slow-motion camera unit Apple could embed into their shiny new iPhone purported to be capable of shooting videos at 120 frames per second. Comparatively speaking, today's latest iPhone — the iPhone 5 — shoots a maximum of 30 frames per second. In fact, consumer cameras that shoot up to 30 frames per second are commonplace.
This rumor stems right from the iOS 7 code in itself, where the feature has been found to exist in a disabled state (similar to how Apple's panorama feature was found half-baked before it was announced). Sadly, due to hardware limitations, the feature can't be enabled on current and previous generation iOS devices.
Here's a videos showing what slow motion footage captured at 120fps looks like:
A high number of frames captures per second is crucial in achieving a good slow-motion effect. Slowing down footage shot at 30 frames per second, as an example, would yield a choppy and slideshow-like effect.
With 120 frames per second to work with, the slow-motion effect would be noticeably more graceful and smooth. It's still no high-speed camera, but it will certainly get the job done when trying to capture your little leaguer sliding to home plate at the baseball game.
Of course, it shouldn't be assumed this will be a feature in the next iPhone (perhaps next year's iPhone?), but iOS 7 will allow developers to unleash recording of up to 60 frames per second in their application come later this year.