Silvia Grav's Strange and Surreal Black & White Photo Manipulations
Madrid-based photographer Silvia Grav's work is best described as "surreal." Paired with poetic captions that Google Translate simply doesn't do justice to, each black-and-white photo manipulation holds a deep artistic meaning.
Of course, surreal photography isn't always 'pretty.' Much of her work could be categorized as creepy, strange or scary, but all of it takes conceptual photography to new heights as she mixes people with skeletons or dissolves her subject into a clouds of black smoke.
Many of the photos look to be multiple exposures, and though we've seen the technique used many time before, it's clear that Grav has a knack for combining nature — in the form of stars, clouds, trees and waves — with portraits to create through-provoking compositions.
Here is a selection of safe-for-work photos from her portfolio. If you do decide to visit her Flickr and see more, keep in mind that some of them are a tad bit more risqué: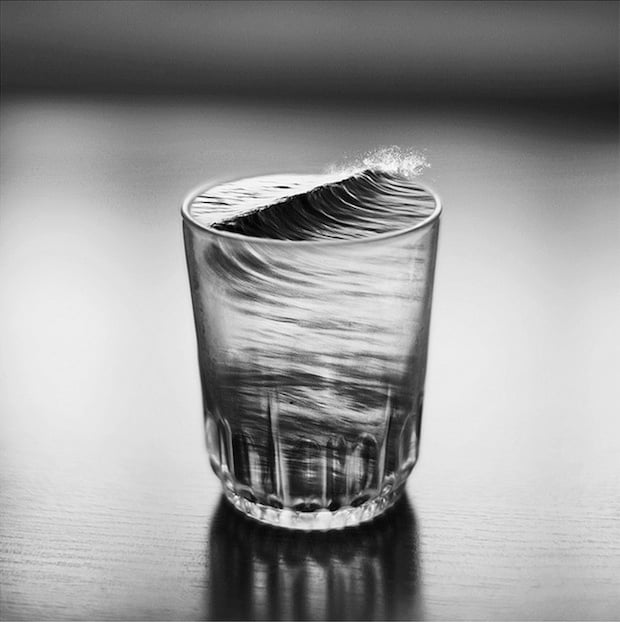 To see more of Grav's surreal work or read the poetic captions that accompany the photos themselves, head over to her Facebook page or visit her Flickr account. And if you like her work so much you'd like to purchase a print, get in touch with her and she can put you in touch with one of the galleries that sells her work.
(via Colossal)
---
Image credits: Photographs by Silvia Grav and used with permission.