Photographer Snaps the Strange Beauty of Beat-Up Baseballs
The 2013 Major League Baseball season kicked off this past weekend to the delight of fans of the sport across the US and across the world. Photographer Don Hamerman hasn't attended a ball game in over a decade, but he has a photo project that baseball enthusiasts may find quite interesting. It's a series titled Baseballs that shows off the beauty and diversity of found baseballs that were discarded after their usefulness was gone.

Hamerman is a freelance photographer based in Stamford, Connecticut, and the project started after the photographer would take walks with his dog near an old baseball field in the area.
After years of finding and collecting old baseballs, Hamerman began photographing them in his studio starting in 2005. The images are not manipulated in any way, and they show how differently baseballs can end up after countless whacks of the bat.
A couple of the baseballs have an uncanny resemblance to Earth, with leathery continents floating around over stringy oceans. Other balls look like a mass of gray or green worms.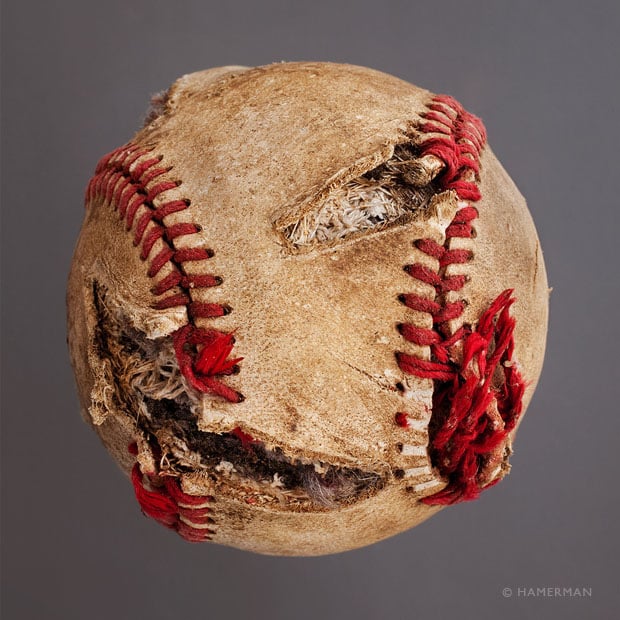 You can find more photographs from the project over on Hamerman's website.
Baseballs by Don Hamerman (via NPR)
---
Image credits: Photographs by Don Hamerman and used with permission