New Stop-Motion Technology Eliminates the Need for Complex Rigs
An interesting new video-based interface technology developed in Hong Kong promises to make stop-motion animation more accessible to beginners, while making it that much easier for the pros as well.
It doesn't have an official name, but when used in combination with traditional techniques, the new interface could help take your stop-motion animation to the next level.
Using the technology is fairly straightforward. You first use your hand to move the object through whatever motions you would like to have it do. Then, you match the object's positioning with some "keyframes" while holding it differently.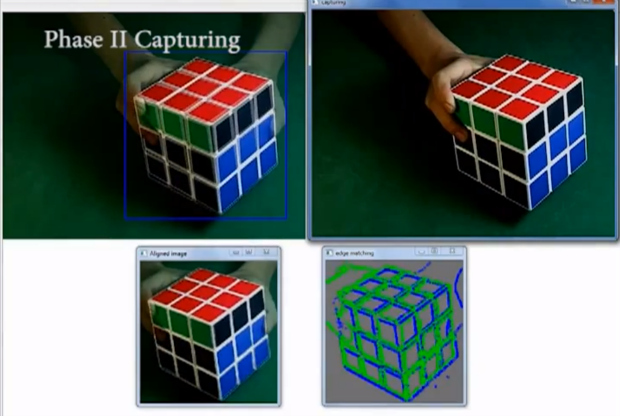 The program then removes any trace of your hand (with some manual help from you to fill in the gaps) and intelligently stitches together selected frames into a stop motion animation.
According to the research paper published at IEEE Computer Graphics and Applications:
Our video-based interface enables easy creation of stop motion animations with direct manipulation by hands, which are semiautomatically removed through a novel two-phase keyframe-based capturing and processing workflow.

…

[It] allow[s] animators to perform and capture motions continuously instead of breaking them into small increments … More importantly, it permits direct hand manipulation without resorting to rigs, achieving more natural object control for beginners.
The full paper and the demo video at the top do a much better job at explaining the technology than we can, so be sure to check both out if you're intrigued. Admittedly, the first couple of minutes of video are a bit dry, but hold on, because the results are pretty impressive.
(via John Nack on Adobe)