The Legality and Ethics of Pointing a Lens Into a Private Residence for Art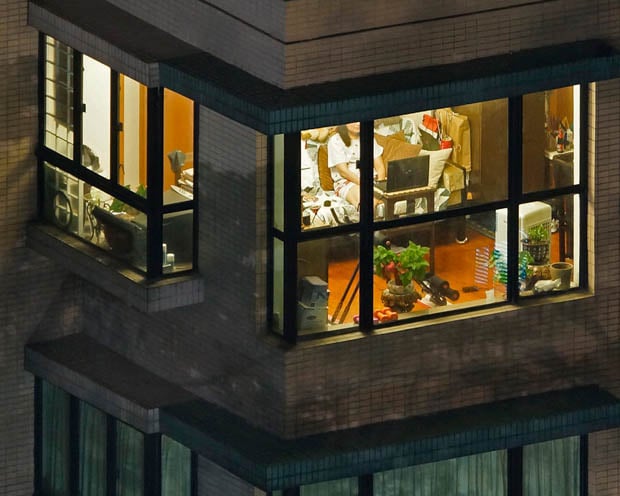 Award-winning photographer Michael Wolf is raising some eyebrows with a new photo project titled "Window Watching." The series features photographs of high-rise apartment windows in Hong Kong, offering glimpses into the lives of people living inside the private residences. Basically, Wolf pointed a telephoto lens at open windows to photograph people going about their day-to-day-lives, without their knowledge and consent.

The photos show relatively mundane activities: in one we see a person watching television, in another a young man is doing pushups, and in another a woman is packing a suitcase. In some of the shots the subjects' faces are clearly visible, while in others they're obscured either by motion blur or by something being in the way.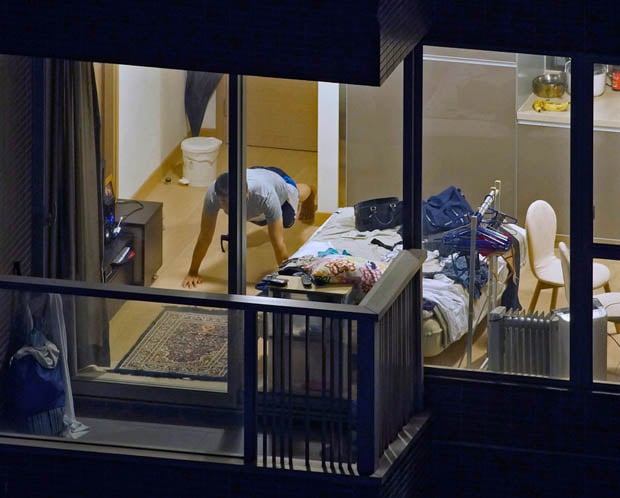 Just 6 months ago we featured a video interview with Wolf in which he talked about his fascination with "peeping into people's lives through photography." He had done a similar project a while back titled "Transparency City". For that one, he photographed buildings in Chicago with a telephoto lens, and often captured glimpses into people's private lives through the building windows.
Regardless of whether or not Wolf's latest project is accepted by the general public, there's a chance that the photographer's work is unacceptable with the law in Hong Kong. The South China Morning Post reports that an anonymous legal expert believes that the photos break the local privacy laws.
Although subjects in the photos could theoretically file lawsuits against Wolf for breaching their privacy, most of the subjects probably do not have the financial resources to engage in a legal battle. The newspaper also states that Wolf is unlikely to be in any trouble with authorities unless there is a formal complaint filed by someone involved.
You can view the Window Watching series of images for yourself over on Wolf's website.
Michael Wolf photo exhibit may breach privacy law, expert warns [SCMP]
---
P.S. Wolf is the same photographer who caused quite a bit of discussion in the photography world a couple of years ago after submitting Google Street View screenshots to the World Press Photo contest… and then walking away with an Honorable Mention.
---
Thanks for sending in the tip, Brett!