Greek Police Under Fire After 'Shopping Injuries Out of Mug Shots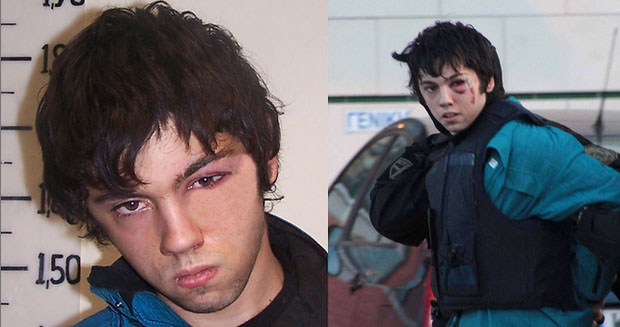 Mug shots and airbrushing are both photography-related, but they aren't commonly found together in stories. Not so with some ongoing controversy over in Greece, though. The police there may soon be under investigation after releasing a number of mug shots that appear to have been Photoshopped.
Why would they 'shop photos of suspected criminals, you ask? The claim is that the images were edited to hide injuries that were inflicted by officers during (or after) the arrests.

The mug shots in question were released by the police earlier this month after they arrested four men who had attempted to rob a bank. The men look pretty normal in the mug shots, but press photographs captured around the same time tell a different story: they show serious cuts and bruises on the faces — injuries that apparently disappeared magically by the time the men were booked.
In the side-by-side comparison above, the official mug shot released by the police (left) shows 20-year-old suspect Nikolaos Romanos with strangely smooth skin under his left eye. A second photo published by the photo agency Eurokinissi (right) shows Romanos at the time of his arrest with a noticeable black eye.
Now people are accusing the police of viciously beating the suspects sometime during or after the arrest, and then covering up their deeds with digital trickery.
What's interesting is that the authorities aren't denying the use of Photoshop. Public Order Minister Nikos Dendias has actually acknowledged it, but is defending the use, saying,
Photoshop was used and I – just like you, just like any reasonable person – asked why was this done? Because if they hadn't been Photoshopped, in order to make them resemble an image that the average person would recognize them in, then the photos wouldn't have been published in the first place.
Reuters reports that a Greek prosecutor is now asking for an inquiry into whether the mug shots were edited in order to cover up police brutality.