David Burnett's Speed Graphic Photos of the London 2012 Olympics
Last August, we wrote about how renowned photojournalist David Burnett was spotted using a large format camera at the London Olympics. If you've been wondering how the photographs turned out, today's your lucky day.
Here's an inside look at how Burnett's project came to be, and the beautiful images that resulted.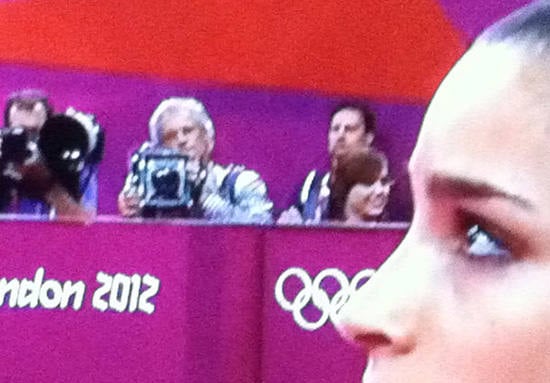 Burnett tells us that he was shooting as part of a team working in conjunction with the International Olympic Committee museum's photo team. He was given the freedom to cover the Games in the style of his choice, which gave him the freedom to shoot with a 1940s Speed Graphic camera and a 1943 Aerial reconnaissance lens.
He ended up shooting 350 black-and-white 4×5 sheets using the camera, of which he has scanned roughly one third.
Burnett tells us that photographing sports using a Speed Graphic comes with its fair share of difficulties:
As you can imagine, shooting sports (you only get ONE frame… there is no such thing as "FPS"… its more like "FPM") with a Speed Graphic is challenging in and of itself. Focus is always an issue. Loading the film in a timely manner and getting yourself where you need to be, while schlepping around two different systems is a constant challenge.

That said, what I hoped to do was to create a set of pictures which kind of lets the viewer know what it was like being there, more so than necessarily getting any strictly "amazing action" pictures. It's about trying to set the tone of what it's like, and just how you "see" the events with a fairly "normal" lens (7″ on 4×5).
Here are some of the shots Burnett captured using the camera: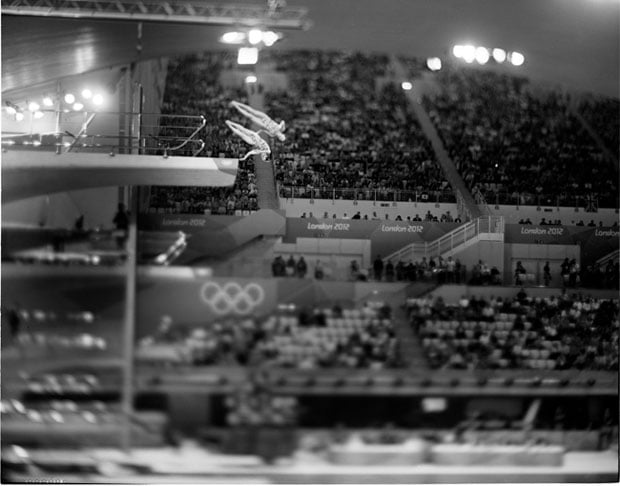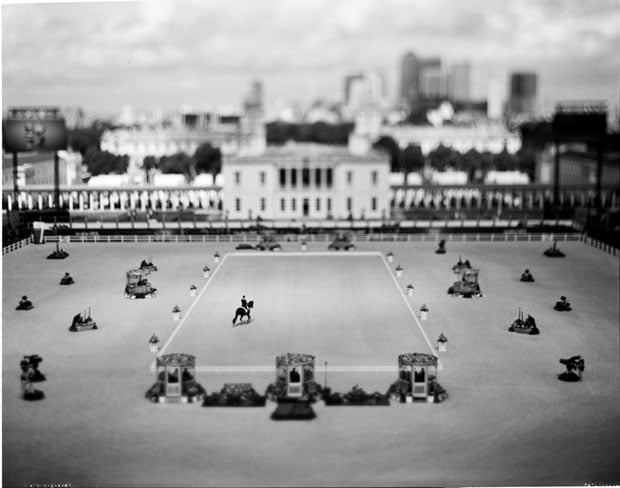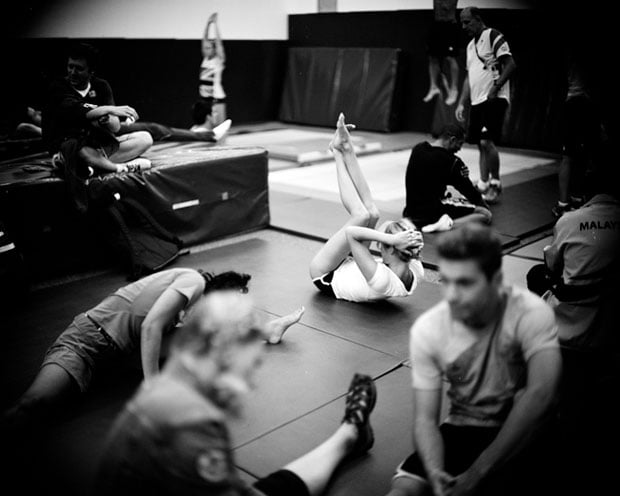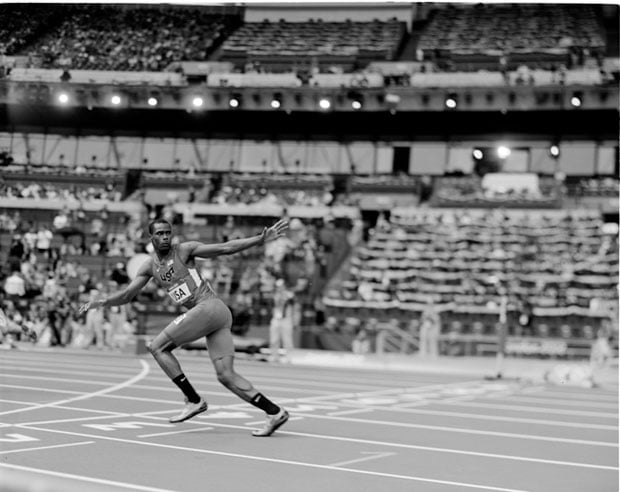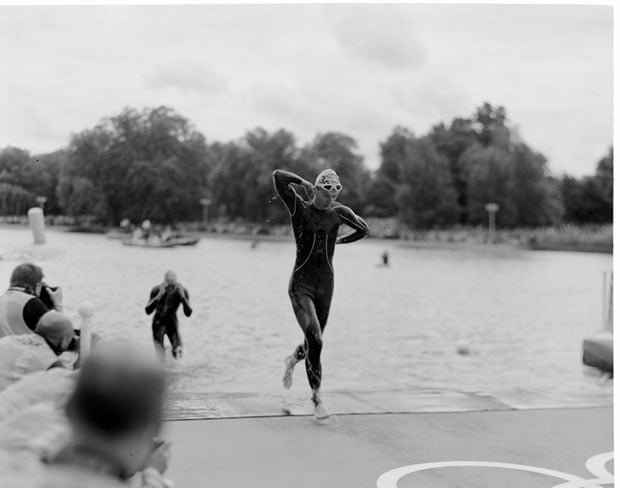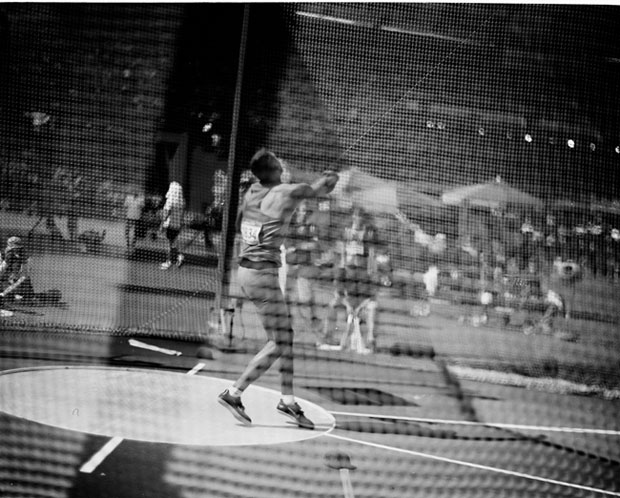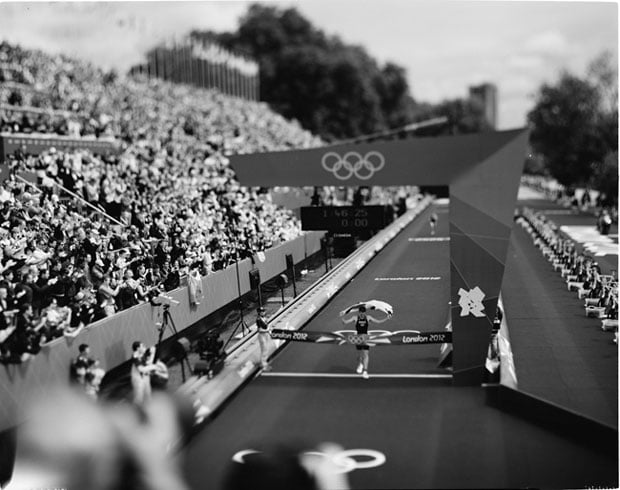 Burnett has been using his Speed Graphic for photojournalism for a good number of years now. He writes,
I have included the 4×5 work in my repertoire since 2004, when I started shooting on the political campaigns for President. After 35 years of following politics, the "look" which I was getting with the big camera was what appealed to me. In the early digital days, we were all shooting with more or less the same camera body, the same couple of zoom lenses, and the chance to come up with a different "look" was something I found worth the extra work.
In addition to using the Speed Graphic, Burnett also covered the games using a Canon 5D Mark III and a Leica M9.
You can find more of Burnett's fantastic photography over on his personal website. You can find the rest of his Olympic photographs in this gallery.
London 2012 / Olympics [David Burnett]
---
Image credits: Photographs ©2012 David Burnett/I.O.C./Contact and used with permission