Photographer Captures Spooky Portraits at Annual Goth Weekend
Every year in northern England goths descend upon a small town that inspired Bram Stoker's 1897 novel Dracula.
Photographer Gavin Burnett has been attending the Whitby Goth Weekend for 10 years and in 2019 hit upon the idea of setting up a makeshift studio to photograph the attendees.
"I wanted to take uncluttered formal portraits instead of images taken on the busy streets. I set up a makeshift studio in a vacant shop and invited people to come and sit for me," explains Burnett.
"Over the course of three days, I photographed about 150 people varying in ages from about eight years old to people well into their 70s."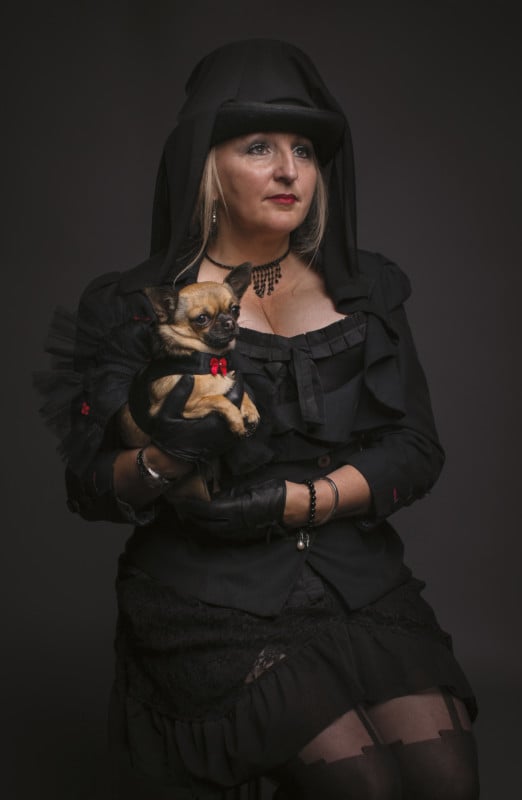 Burnett says he initially wanted the images to have a dark, moody, Victorian feel but found out that the people were "way too colorful" to be a black-and-white project.
"I would get to hear about where people had traveled from for the festival and the incredible detail and hours people would put into their outfits," says Burnett.
"Many are hand sewn and made from scratch. Many were very talented prop makers, some incorporated lights, some added dental fangs and horror contact lenses to their look and not to mention the
hours and hours of make-up."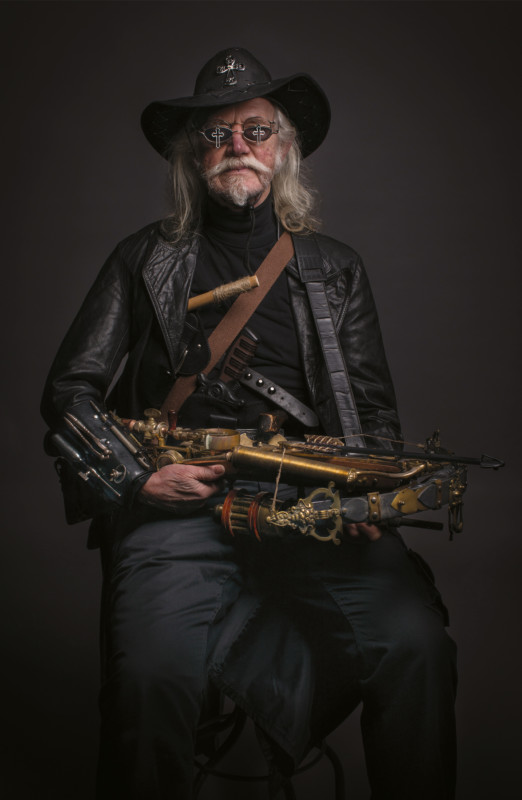 Burnett's photos showcase the diverse styles and sub-genres of goth such as vampire, steampunk, Victoriana, cyberpunks, pirates, mermaids, plague doctors, day of the dead, and ghouls.
"It was quite surreal at times in the darkened studio having normal conversations with vampires and asking ghouls about where they live — but all really great fun."
Peculiar Portraits
Burnett has collated his portraits into a book entitled Peculiar Portraits: A Whitby Goth Photo Project released via a Kickstarter campaign that ends Saturday, November 26.
All of the photos were taken at Whitby Goth Weekend, an event that started in 1994. Despite Dracula being set in Transylvania, Romania, much of the book is based on Whitby Abbey in North Yorkshire.
"This sub-culture has naturally been drawn to Whitby with its spooky gothic abbey ruins and its links to Bram Stoker," Burnett tells Creative Boom.
"Stoker stayed in Whitby while writing the novel Dracula. He writes that the dark lord shipwrecks off the coast of Whitby manifests himself as a dog and climbs the 199 steps that lead up to the abbey and graveyard."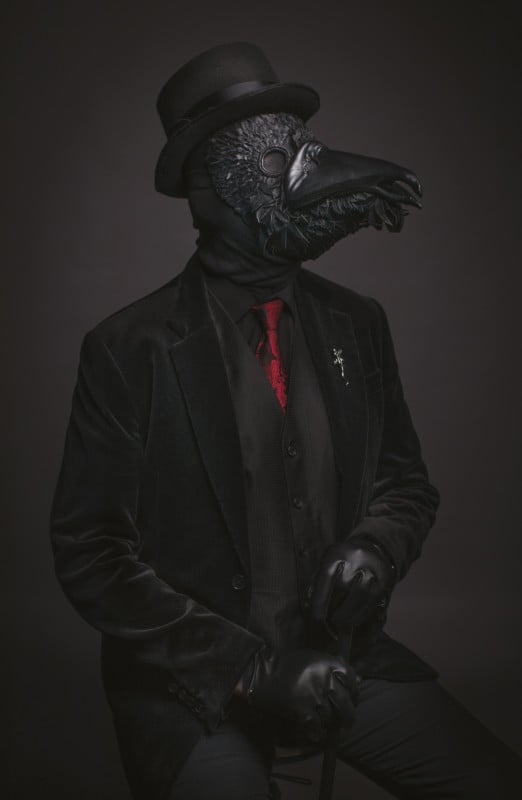 Peculiar Portraits: A Whitby Goth Photo Project is available on Kickstarter here.
More of Burnett's work can be found on his website, Instagram, and Twitter.
---
Image credits: All photos by Gavin Burnett.
Disclaimer: Make sure you do your own research into any crowdfunding project you're considering backing. While we aim to only share legitimate and trustworthy campaigns, there's always a real chance that you can lose your money when backing any crowdfunded project.