Adobe Acquires Behance with Hopes of Making Creative Cloud More Social
A major event occurred today in the creative industry landscape: Adobe has acquired Behance, a juggernaut portfolio-sharing service used by many photographers to showcase their work.

Based in New York, Behance has been growing like a weed since it launched back in 2006, and last month served upwards of 90 million views of the 3 million projects and 30 million images it hosts.
The terms of the deal haven't been disclosed, so it's unknown how much the San Jose-based software company paid in the deal [See below]. We do know Adobe's motives, though: the company is saying that the purchase is part of its grand plan to make Creative Cloud more social.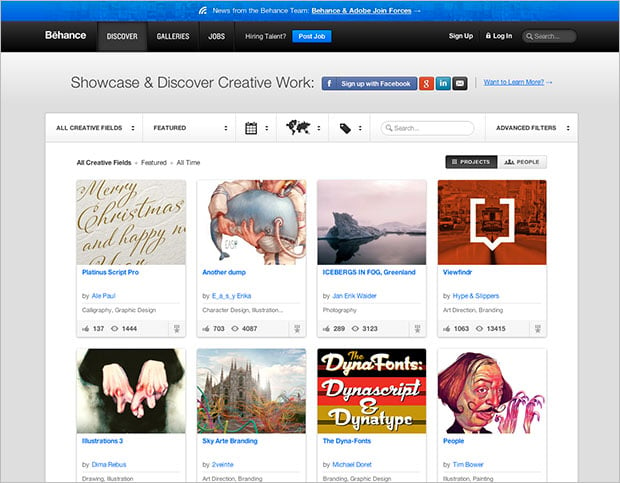 Adobe had been working to build many of Behance's features into the Creative Cloud with its own engineers, but decided in the end that the existing company was a "logical fit" toward what it was trying to accomplish.
In addition to the main Behance website, the company also operates a number of "Served" sites that display content from specific categories of Behance. One of these is Photography Served, which is a curated photography gallery of work shared by photographers on the Behance network.
As with many recent acquisitions, Adobe is saying that nothing will be changing at Behance — for now at least. Behance co-founder and CEO Scott Belsky and the company's 32 employees will remain at their current office space as Adobe employees, and will stay their course. Over time, though, we'll likely see the service become folded into Adobe's offerings.
(via Behance via The Next Web)
---
Update: TechCrunch is reporting that the deal was worth a whopping $150 million in cash and stock.
---
Image credit: Scott Belsky by K_enzo