Fujifilm Set to Launch an X-Trans Sensor X100 Successor in Early 2013
Fujifilm made quite a splash in the camera industry when it announced the sleek X100 back in September 2010, but since then the camera's spotlight has been stolen by newer interchangeable-lens followups, namely the X-Pro1 and the X-E1.
When the X100 was discontinued back in July, many expected to see a followup announced at Photokina in September. It wasn't. However, it now appears that the camera will be launched in early 2013, equipped with the same X-Trans sensor technology as its interchangeable-lens siblings.

The news was
spotted by Fuji Rumors
in the most recent issue of
F11 Magazine
(issue 17 for December and January). In a review of the X-E1 (which
we find to be fantastic
), photographer
Tony Bridge
(a guy who's
sponsored by Fujifilm
) writes,
Remember too, that the range of raw converters for any camera based on the X-Trans sensor is limited, including the replacement for the X100, due out early next year, which will use it as well.
The X-Trans CMOS sensor, which first appeared in the X-Pro1, is touted as being able to deliver higher-resolution and better-colored photos than competing full-frame sensors on the market, even though it's only APS-C sized.
It does this through a irregular pattern of pixels that differs from what's used on standard Bayer Array Sensors. The special pixel layout does away with the need for an anti-aliasing filter (used to combat the moirè effect), allowing it to capture sharper images.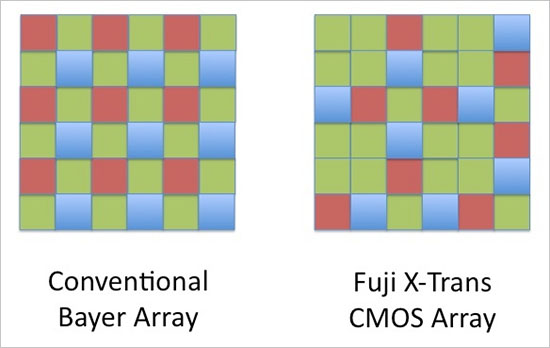 The claim appears to have merit: the X-Pro1 and the X-E1 (both equipped with X-Trans sensors) have been widely praised for their image quality, especially at high ISOs.
Perhaps the new camera — likely called the X200 — will be announced at CES 2013 next month. Here's an invitation that landed in our mailbox recently:
If you're a fan of the X100 and have been worried that Fujifilm will be devoting most of its future efforts to its mirrorless cameras, don't worry: the company hasn't forgotten about you.