Holga's New Rotary Filter Lens Brings the Lo-Fi Craze into the World of DSLRs
It was about this time last year that the world was introduced to the Holga iPhone case: a strange-looking gizmo complete with a rotary wheel packing 9 separate lo-fi filters for the toy-camera, retro lover in you. Well, much like the Swivl we reported on yesterday, Holga has decided that bigger is better, and is attempting to break into the DSLR market with a new rotary wheel lens for DSLRs.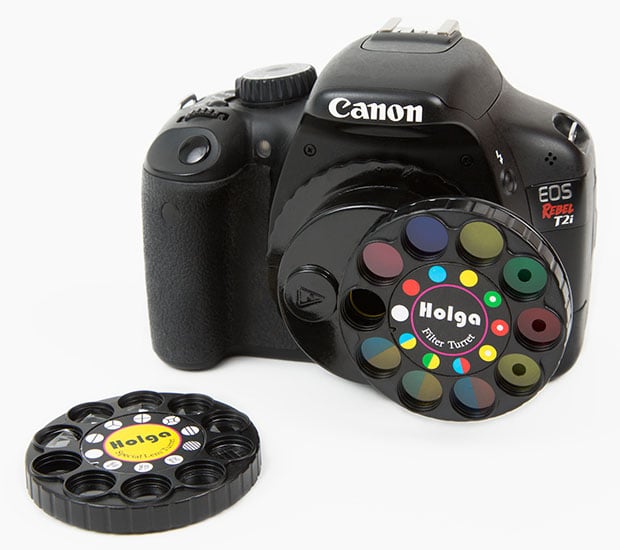 Just like the iPhone variety, the lens comes attached to a rotary wheel complete with 9 separate filters, each of which produce a different, lo-fi effect. The advantage to the lens is that you get two, separate wheels to choose from, giving you 18 options in all.
Here are some sample photographs shot through the Holga filters:
If the Holgarizer action for Photoshop isn't enough for you and you're interested in procuring one of these lo-fi bad boys, they're available on Photojojo for $45 for both Canon and Nikon mounts.
The DSLR Wheel of Filters [Photojojo via Gizmodo]