The Fine Art Photography Market's Most Bankable Stars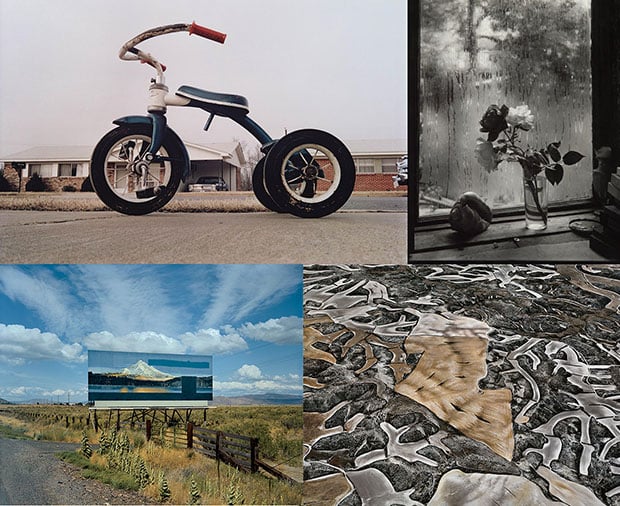 Every few months, it seems, a fine art photograph is sold at auction for an astronomical price and then takes its place among the world's most expensive photos. The price tags are large, but pale in comparison to the hundreds of millions of dollar shelled out for the world's priciest paintings.

One reason for the price discrepancy may be due to the fact that art collectors are more wary of
fine art photography
's long term value, and the fact that any reprints of the same images made in the future could drastically affect the value of their investments. However, a new report has found that confidence in the photography market is steadily rising, meaning we'll likely see prices continue to balloon.
Last week art market analysis firm ArtTactic published the results of a survey done on the health of the modern and contemporary photography markets. The numbers are promising: confidence in the market has grown 9.2% since May of this year, with the biggest increase in confidence at the high end of the market where photos are sold for over $100K.
92% of the surveyed experts believe that the modern photography market will grow in the next half year, while 34% believe that the contemporary market will. None of them think it will shrink.
The survey also lists the names of the photographers that collectors have the most confidence in (at least in the short-term). Here's the ranking for modern photographers:
William Eggleston
Josef Sudek
Man Ray
Edward Weston
Irvin Penn
Richard Avedon
Garry Winogrand
Robert Mapplethorpe
Diane Arbus
Manuel Álvarez Bravo
Here's the ranking of contemporary photographers:
Stephen Shore
Edward Burtynsky
Peter Beard
Sally Mann
Sebastiao Salgado
Philip-Lorca Dicorcia
Simon Norfolk
Nobuyoshi Araki
Robert Polidori
It's interesting to see the photographers that were left off the list. One is Andreas Gursky, whose photograph Rhein II currently holds the price record after being sold for $4.3 million a year ago. Other notable omissions include Ansel Adams and Cindy Sherman.
---
Image credits: Top photographs by William Eggleston, Josef Sudek, Edward Burtynsky, and Stephen Shore (clockwise from top left)