Razor-Blade Model: Polaroid and Kodak Never Existed to Sell Cameras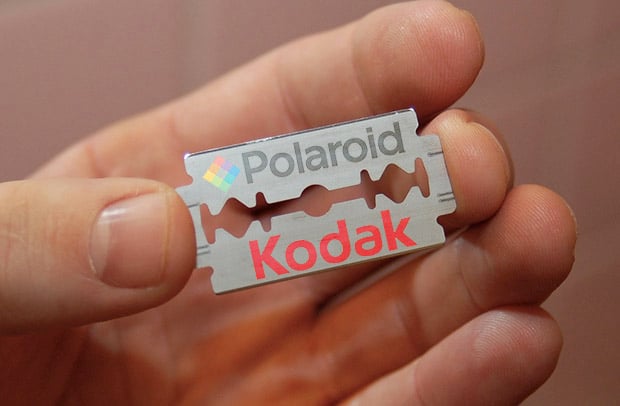 Christopher Bonanos, author of Instant: The Story of Polaroid, has authored a lengthy piece for the Washington Post on what Kodak — and whoever buys its film lines — can learn from the fall of Polaroid. The article offers some interesting facts about, and insights into, the film photography industry:
Yes, Polaroid and Kodak made hundreds of millions of cameras. But that was never their principal business: The hardware existed mostly to sell film. This is what business-school professors call the razor-blade model, pioneered by Gillette: The razor is sold at minimal profit or even given away, and the blades sell for years afterward at a healthy profit margin. Amazon does the same with the Kindle, selling it cheaply to encourage enthusiastic e-book buying.

More than anything else, Polaroid's desire in the 1990s to keep film sales up and film factories humming was what killed the company. When it should've been diving into a variety of digital businesses, Polaroid doubled down on analog-film production, building new production equipment and trying to economize.
The business model Bonanos describes is also known as freebie marketing.
What Kodak could still learn from Polaroid [The Washington Post]
---
Image credit: razor blade by scottfeldstein