A Mirror Self-Portrait Captured in 1917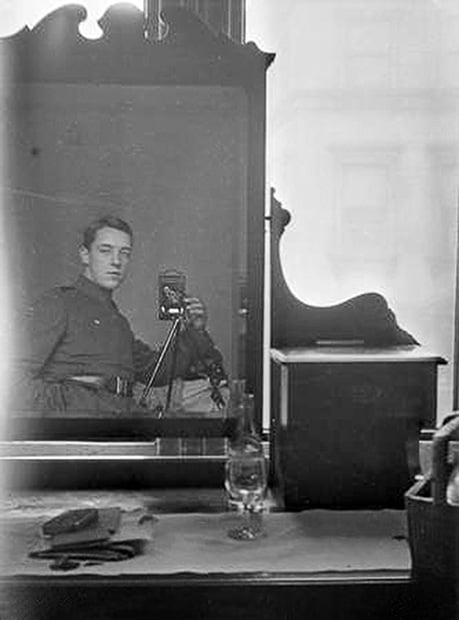 Snapping mirror self-portraits may have gotten a huge boost from the introduction of digital photography and smartphoneography, but it is by no means a new activity limited to our era. The photograph above was created back in 1917 — nearly 100 years ago! It was snapped by an Australian flying ace named Thomas Baker when he was 20 years old.

Here's what the Australian War Memorial says about the image:
Self portrait of 18 Gunner (Gnr) Thomas Charles Richmond Baker […] Taken using the reflection in a dresser mirror, the Kodak camera is clearly seen beside Gnr Baker. Items on the dresser include a basket, an empty wine bottle and glass and a pile of papers.
About a year after shooting this photograph, Baker was shot down by German ace Karl Bolle at the tender age of 21. Credited with bringing down 12 German aircraft during his short career, Baker was posthumously awarded the Distinguished Flying Cross.
While the picture above is certainly the oldest mirror selfie we've seen thus far, it's far from the oldest non-mirror selfie. The oldest known portrait photo, shot by photography pioneer Robert Cornelius, was captured 78 years earlier in 1839: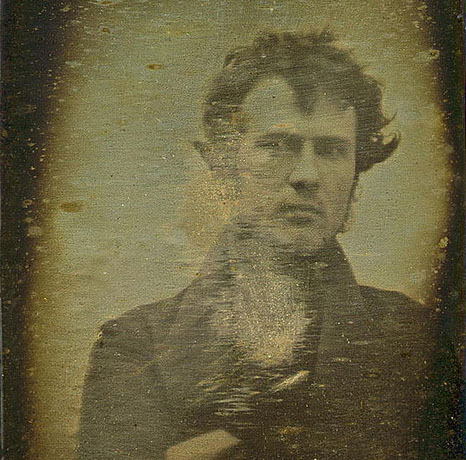 If you happen to know of any even older mirror self-portrait, please leave a comment telling us about it!