Trend: Professional Photographers Being Hired to Shoot Military Homecomings
Professional photographers are often hired to capture moments in life that are memorable and emotional — two words that aptly describe military homecomings. The number of photographers hired to shoot homecomings is reportedly growing, as more and more families are hiring professionals to document the reunions that occur when soldiers return from war.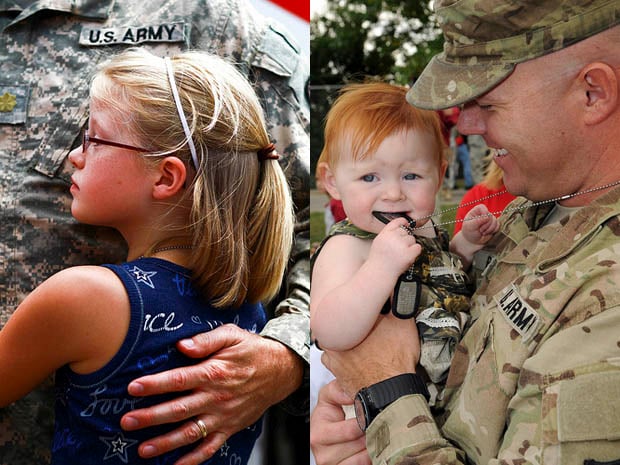 Jennifer Calhoun over at The Fayetteville Observer writes,
Photographers said military families have been hiring professionals to record their homecomings for a few years. But the trend became even more popular in recent months […] [Photographer Sally] Siko said she often charges less for the homecoming jobs than she would for other assignments because of the importance of the event and the emotion involved.

The expressions from husbands, wives and children coming back together after a long separation are some of the beautiful ones Siko has seen. "It's life-changing," she said. "It's truly life-changing."
If you've spent any time browsing YouTube, you probably know about the emotion that Siko is describing — there are countless videos of military homecomings that tug at your heartstrings. The surprise homecomings are especially powerful:
If you think you can keep from fogging up the viewfinder while photographing this kind of thing, then you might want to add "military homecoming" to the list of events you cover. You might just find yourself an in-demand niche.
Military families hiring photographers to capture homecomings [The Fayetteville Observer]
---
Thanks for sending in the tip, Phil!
---
Image credits: Homecoming at Fort Hood by The U.S. Army, Homecoming by The National Guard, Homecoming by The National Guard