Kenko Filter Stick is like a Lorgnette for Your Camera Lens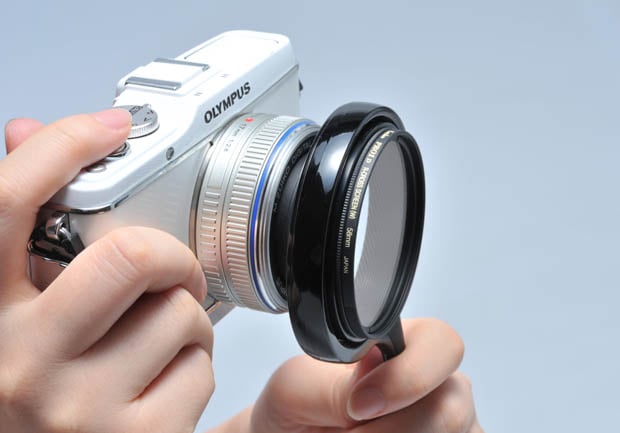 You know those handle-equipped glasses called 'lorgnettes' that were popular among fashionable women in the 19th century? Instead of being fixed to your face, the spectacles were simply held up to your eyes with one hand, and were used mainly for style rather than vision correction. Kenko's new Filter Stick is kinda like that, except for camera lenses instead of booshie eyeballs.


The product makes it easy to use DSLR lens filters with camera lenses that don't have filter threads — compact cameras, for example.
Instead of using a mount and/or magnets to attach filters to your lens, you simply attach your filter to an accessory that's shaped like a magnifying glass, and then hold the thing up to your lens.
The Filter Stick allows you to attach any 58mm filter to either side of the "stick", allowing you to use everything from polarizers to neutral density filters on smaller cameras. It'll start hitting store shelves this month in Japan — no word yet on international availability — with a price tag of ¥2,300 (about $29).