Hoya's New HD3 Filters Are 800% Harder Than Their Predecessors
Last week, Kenko Tokina USA unveiled the new line of Hoya HD3 lens filters, which promise to be harder than their predecessors while still providing photographers with excellent optical quality.

Available in UV and Circular Polarizer varieties, the filters are 800% harder than previous generations. Kenko Tokina claims the exclusive HD hardened glass in the UV filter is 4 times stronger than normal optical glass.
The filters also boast a proprietary 32-layer coating (16-layer in the Circular Polarizing filter) for reducing and eliminating reflections and a a 99.7% light transmission rate.
"This means the filter has virtually no effect on the color balance, contrast, or clarity of the final image," the company says. "Additionally, the hardened, antistatic top-layer is water repellent, stain and scratch resistant, and cleans easily when smudges or fingerprints are introduced to the surface."
A one-piece aluminum frame helps keep the glass perfectly parallel to the sensor plane to maximize sharpness, while the low profile of the frame helps to do away with vignetting when used on ultra-wide-angle lenses.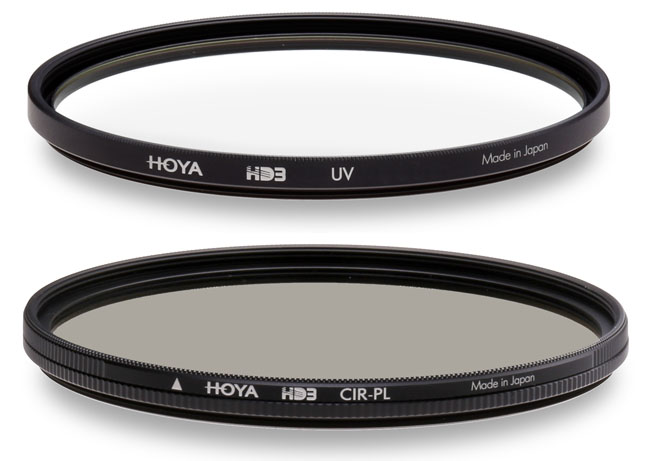 Here's a short video promo of the new Hoya HD3 line:
Pricing starts at $56 for a 37mm UV filter all the way up to $223 for an 82mm Circular Polarizer filter. You can find the entire lineup for sale over at B&H.
(via Kenko Tokina USA via Imaging Resource)