London's Incredible Diversity Captured In Photos of Bus Stops
Between 2001 and 2005, photographer Richard Hooker visited various bus stops across London and shot film photographs of the people waiting for their rides to arrive. The 136 photographs he captured show the city's incredible cultural diversity, explore how people relate to one another in confined spaces, and offer small peeks into personal lives.

Here's
Hooker's explanation
of the project, titled
By the Bus Stop
:
Every few minutes of the day, all over the capital, people gather into small groups to share the same space and fleeting moment in time. Simply to wait for something routine and forgettable as a London bus.

In transient, with time to kill, and often amongst strangers, each collection of these individuals proves completely unique from the next. The way people take ownership of the space, how they congregate, is often better than anything an art director or photographer could ever deliberately replicate. Each collection provides a little insight into London's incredible diversity, how we relate to our surroundings, and each other.
Hooker also says that these candid compositions bare similarity to humanist paintings during the Renaissance era, which showed brief moments in time that exist but for a moment. He notes that specific combinations of people and places seen in these images last for only the short time between stops of the busses, and are then never seen again.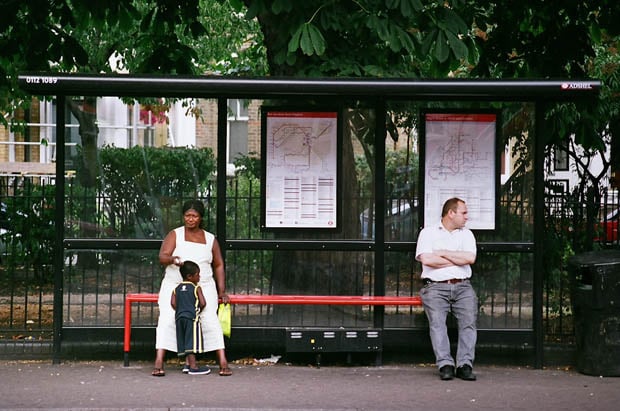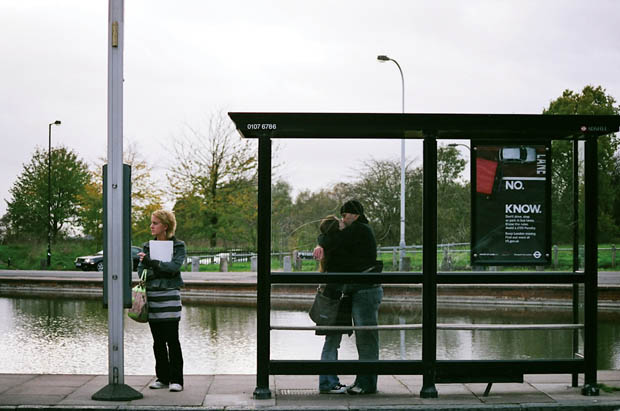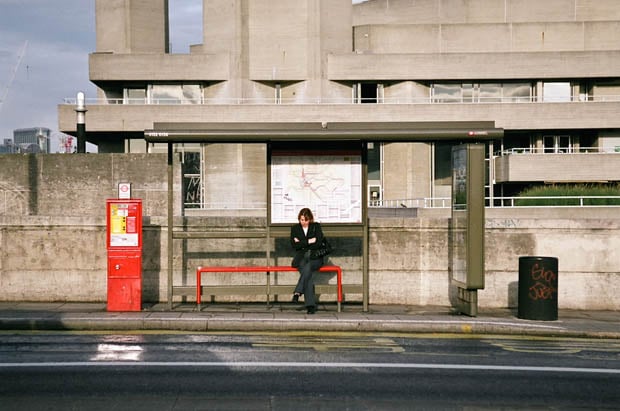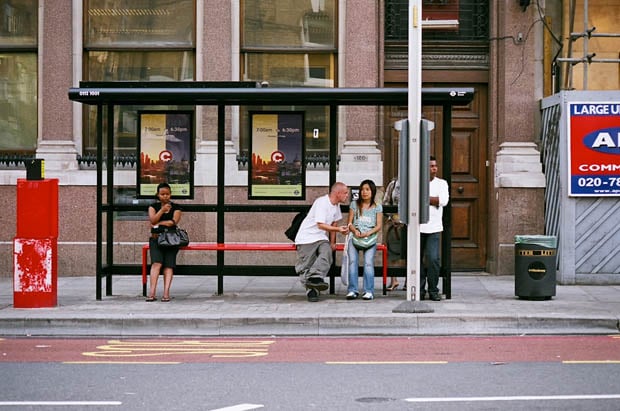 By the Bus Stop by Richard Hooker (via It's Nice That)
---
Image credits: Photographs by Richard Hooker and used with permission