Quirky New iOS Camera App Gives Your Photos Witty Captions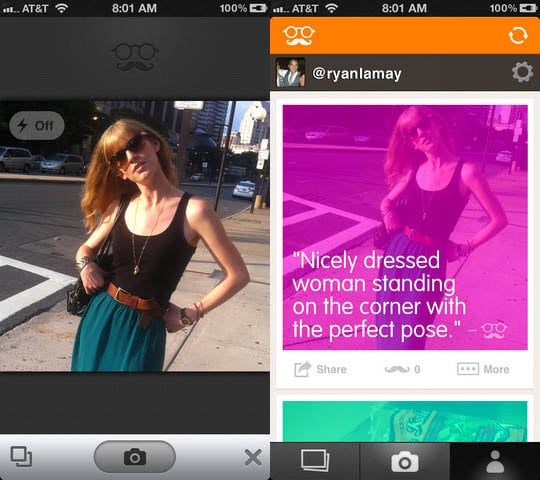 Frank Said What? is an amazing new iOS camera app that can accurately describe any photo you show it. It's not just smart, it's witty too: "Frank" will usually give your photographs humorous captions. Some will make you smile, while others will make you laugh out loud.

Here's how the app works. Once you install it and open it up, you'll be asked to sign in via either Twitter or Facebook. Once inside, you can either browse the captioned photos of other users or snap/choose your own photograph for automatic captioning.
Once Frank has it, he'll need to think about it for a while. In a few minutes, you'll receive a push notification informing you that Frank has completed his task. When you've had your laugh, you can share it with friends through various social networking channels.
So what are the resulting captioned photos like? Here are some favorites that we've come across so far: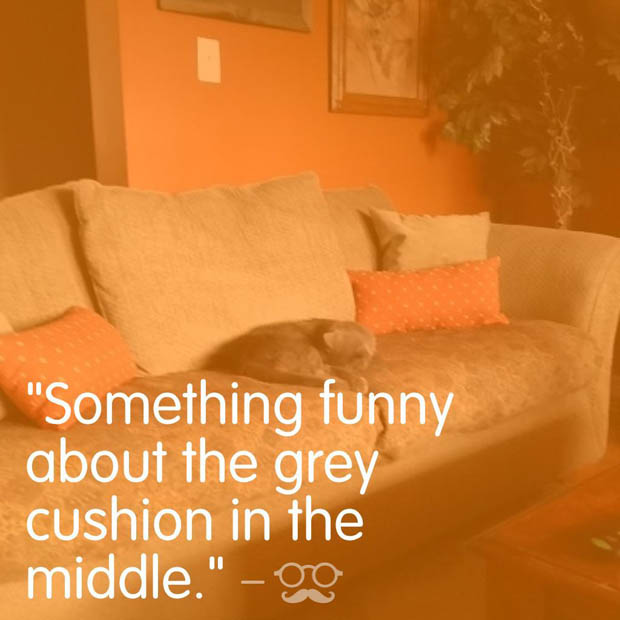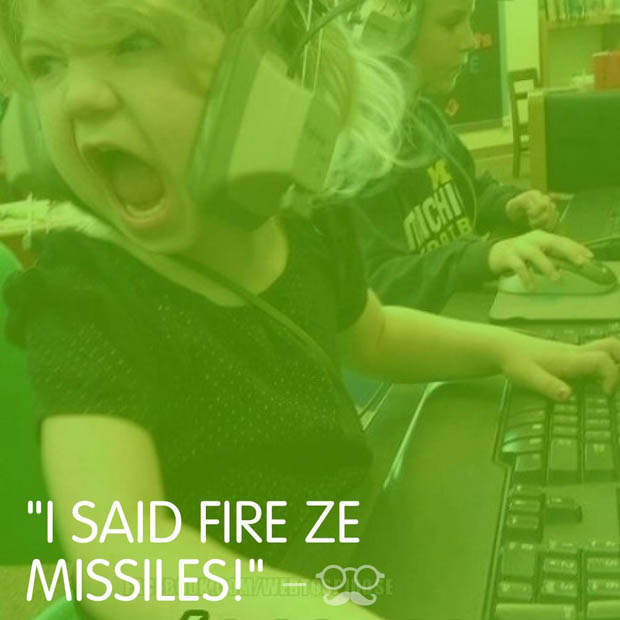 If you're wondering how the app works, we're not sure. The makers, a company called Terrarium, keeps its explanation pretty vague:
The secret to Frank's magnetism? Instead of randomly assigning pre-written captions, Frank looks at every photo and writes an individual response. Even we are surprised from time to time by the things that Frank says. The end result is the perfect mash-up of Instagram and your favorite meme.
The captions are too witty and too accurate to be computer generated. This also means that the caption-writing isn't just open to any random user, since that would lead to a high rate of poor-quality captions (e.g. nonsensical ones, spam, sentences with typos).
We're guessing the app's secret sauce is something similar to what Descriptive Camera does. That device sends images off to Amazon's Mechanical Turk, a crowd-sourcing service that pays human volunteers to do mountains of grunt work. Frank is (currently) free-to-download and free-to-use, though, so it seems unlikely that Terrarium is paying money for the captioning.
Even though we can't explain the mojo, the app is a fantastic idea — one that you should definitely try out for yourself.
---
Update: The secret is in fact Amazon's Mechanical Turk. They must be burning through money…
---
Update: Looks like they were burning through cash. The app is now no longer functional/available. Sorry guys.