Canon to Play the Cloud Photo Storage and Sharing Game with Project 1709
It's not uncommon for camera manufacturers to launch their own online photo storage or sharing service, but Canon is looking to make a bigger splash than most. At Photokina last week, the company announced Project 1709, an upcoming cloud-based service that will allow photographers to store their entire library of photographs online. As with most cloud services, the images would then be available from anywhere in the world, accessible using any device (e.g. computer, tablet, smartphone, Internet-connected camera).

The service is currently in closed beta, but you can pre-register on the website to be notified whenever it opens up (or to be invited when it expands its testing stage):
While not much else was announced, there's a teaser video that offers a glimpse into what the service will be like:
One of the main views is date, allowing you to revisit any point in time to look over your images shot then:
As with most photo sharing services, the EXIF data on images is readily available. The data is also used to further organize your images (you can filter by which camera was used, for example):
There's a folksonomy element built in. Tags are used to further organize your pictures: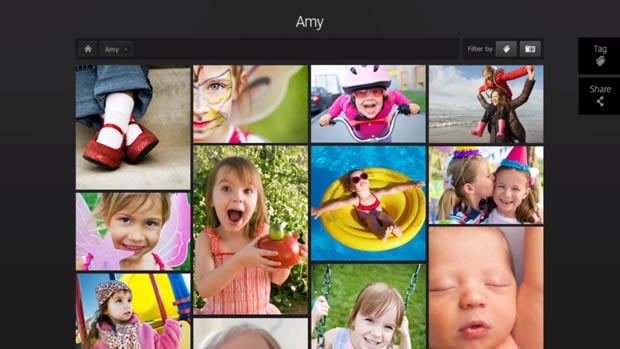 Organizing photos into collections makes them easier to enjoy and share with friends and family. The service will be highly integrated with social networks like Facebook and Google+:
Expect the service to fully launch to the public sometime in 2013. Between now and then, hopefully Canon thinks of a simpler and catchier name for the service.