Samsung Galaxy Camera Photos, Specs, and Details Leak
Want a phonecamera instead of a cameraphone? It's something that we were joking around about just months ago, but it might soon become a reality. It has only been two days since rumors of a Samsung Galaxy-based camera emerged, but now photos, specs, and details about the camera have been leaked. Portable gadget blog Pocketnow somehow got its hands on a press kit, revealing details about the compact camera that the web has been itching to find out.
The photograph above confirms what the rumors suggested: that the camera can best be described as a compact camera slapped onto a standard smartphone.


The camera will be announced later today at IFA in Berlin. It's powered by Android 4.1 Jelly Bean, and features a 16-megapixel CMOS sensor, a 1.4Ghz quad-core processor, 8GB of onboard storage, a microSD slot, a 21x optical zoom lens (take that smartphones!), a gigantic 4.8-inch HD touchscreen (take that cameras!), and both 3G/Wi-Fi and 4G/Wi-Fi options.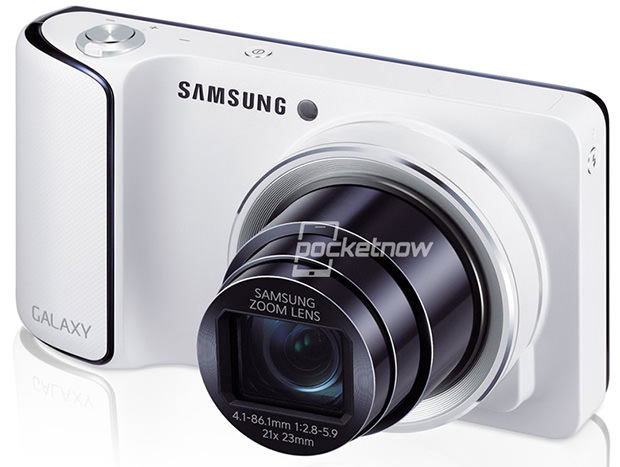 It turns out the leak this past Monday wasn't the first time this camera popped up on the tech world's radar. Way back in February, it was discovered that Samsung had registered a trademark for the name "Galaxy Camera". People didn't think too much about it, since these major electronics companies are known to register all kinds of trademarks that never make it to market.
(via Pocket-lint)