Win One of Every Camera Product Made by CustomSLR, a Prize Worth $550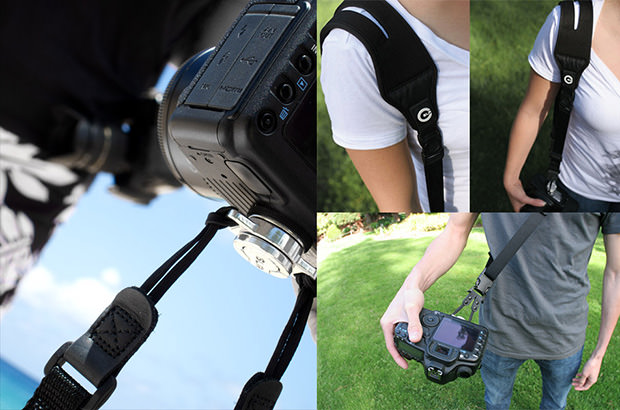 Boy, have we got a giveaway for you this week! We're giving away one of every single photo-related product sold by camera gear company CustomSLR. One lucky (randomly selected) reader will receive C-Loop swiveling camera strap mounts (silver, black, blue, red, and gunmetal), a helpful Glide Strap, a comfortable Camera Split Strap, an M-Plate universal tripod plate system, an M-Plate Hand Strap Attachment, and a $250 gift certificate so you can load up on any future CustomSLR products you fancy. The total value of this package is worth $550!

This giveaway will be done through Facebook using the simple sweepstakes app we've been using. Entering is super easy. Here's how:
#1: Make Sure You're a Fan
This giveaway is open to fans of our Facebook page. If you aren't one, simply click "Like" below:
#2: Enter the Giveaway
Visit the contest page on Facebook or use the form below (reload this page if you had to do Step #1). We're asking that you enter your email address so that we can contact you if you win. The email won't be used for any other purpose:
#3 (Optional): Share for More Entries!
Once you enter the contest, you'll be given a special link to it. Every time someone enters the contest through your special link, you'll be given another two additional entries and a better chance to win the prize!
---
If you like this giveaway, we encourage you to visit CustomSLR's Facebook page and show them a little Like love!
Rules & Details
This contest will end on Monday, August 27, 2012, and a winner will be selected randomly from all the entries.
The giveaway is open to readers outside the US as well, and shipping will be free!
Good luck, and may the odds be ever in your favor!
---
A big thanks to CustomSLR for providing the prizes for this giveaway!