There Are Now 80 Million Canon EF-Series Lenses Running Around in the Wild
It seems like ever few weeks Canon announces another 10 million lenses produced. Soon, that might not be too big of an exaggeration. The company announced today that it produced its 80-millionth EF lens back on August 3rd, 2012. In case you're wondering, that particular lens was an EF-S 18-135mm f/3.5-5.6 IS STM. The bar graph above shows the growth in the number of EF lenses in the world.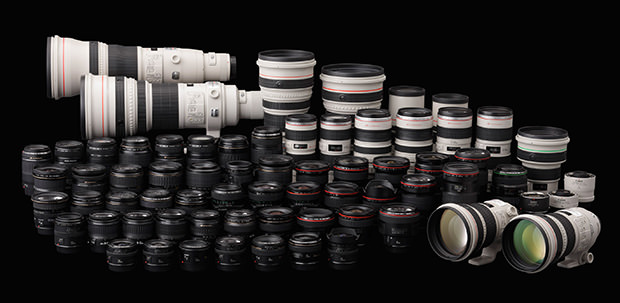 The interchangeable lens industry appears to be growing at a ridiculous clip.
After manufacturing its first EF lens in 1987 at the company's manufacturing plant in Utsunomiya, Japan, it took 8 years before the 10 millionth lens was produced. Since that time, there have been three new lens-making factories added to the lineup, and the duration between each successive 10 million lenses has been growing shorter and shorter.
20 million was reached in 2001, 6 years later. 30M in 2006, 5 years later. 40M in 2008, 2 years. 50M in 2009, 1 year. 60M and 70M both in 2011. The most recently 10 million lenses took just nine months.
It'll be interesting to see how long this crazy growth continues, and when the market will be saturated.