Olympic Synchronized Swimming Photos Flipped Upside-Down
What happens if you take photos of synchronized swimming shot at the Olympics and flip them upside-down? Ethereal beauty, that's what.
The Huffington Post did this experiment yesterday using photographs shot by Getty and AFP photographers. The results are magical.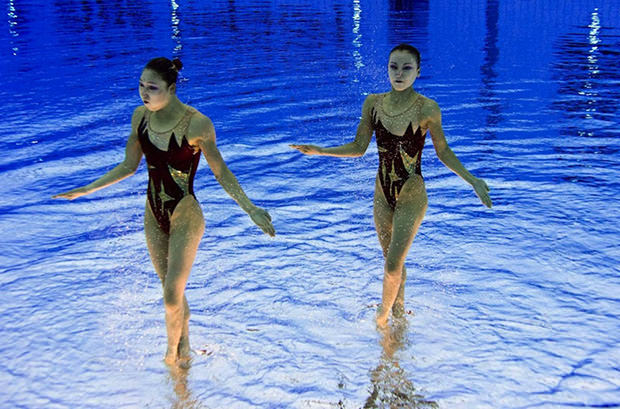 Playing with perspective underwater is an idea we've featured before, and these photographs remind us a lot of Elena Kalis' fantasy underwater photographs.
Check out the rest of these images (there's a lot of them) over on HuffPo.
Sirens in the Sky (via Photojojo)
---
Image credits: Photographs Getty Images (1-4) and the AFP (5)