Photojournalist Uses iPhone to Cover Olympics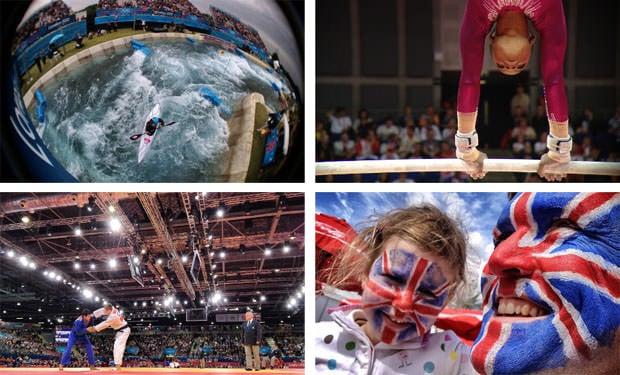 We've seen some very heavy-duty gear lugged out to cover the Olympic games in London this year: some robotic rigs, an 800mm lens that could easily weigh more than the average lady gymnast, and of course, the usual suspects in a packed camera bag. But Guardian photojournalist Dan Chung is traveling light: he's covering the games with a simple iPhone setup.
Using different combinations of an iPhone 4s, a clip-on Schneider lens and a pair of Canon binoculars, Chung has been live-blogging all aspects of the games. His photos yield surprisingly crisp results, indoors, outdoors and even underwater through a viewing window — which again reinforces the old photographer's adage that the best camera is the one that's with you.
Chung uses the Snapseed app to do in-camera/phone edits. You can check out more of Chung's work on his Guardian blog.