Distorted Photos Created by Repeatedly Rephotographing Prints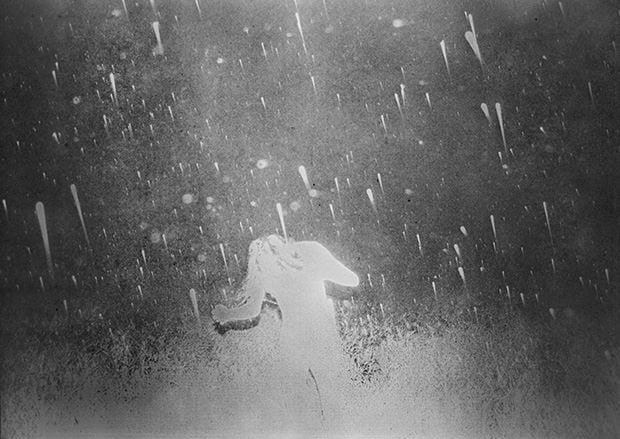 For his project titled Back Yard, Japanese photographer Daisuke Yokota applied the musical ideas of echo, delay, and reverb to photography by shooting, developing, printing, and re-photographing the same image over and over. In an interview with American Photo, he states,
[…] first I used a compact digital camera, and printed the image out. Then I photographed that image with a 6×7 film camera, using color film, even though the image is later black and white. I developed it at home, in a way so that imperfections or noise will appear—I make the water extra warm, or don't agitate the film. Even before that, I let some light hit the film; I'm developing in my bathroom, so it's not even a real darkroom, which helps, but I'll hold a lighter up to the film, or whatever is around. I'm always experimenting—the goal is to not do it the same way twice. So then, to produce more and more variations in the final image, I re-photographed the image about ten times.
Basically, Yokota is introducing distortion through what's known as generation loss.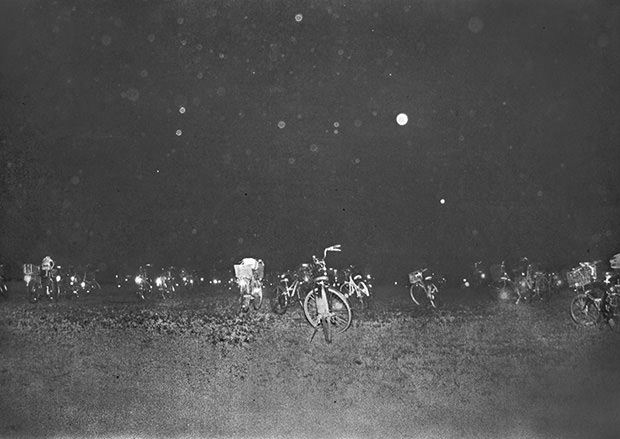 Back Yard by Daisuke Yokota (via American Photo)
---
Image credits: Photographs by Daisuke Yokota and used with permission