Scream Portraits Shot Using a Photo Booth Triggered by Sound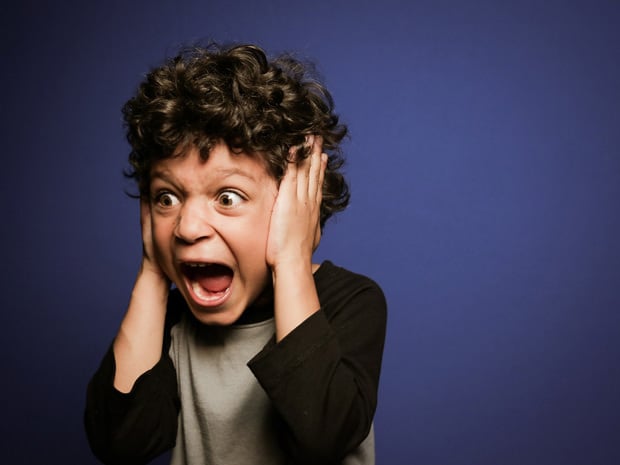 Screamotron3000 is a creative photo booth hacked together by photographer Billy Hunt, who writes,
The Screamotron3000 is an converted boom box that takes a photo when you scream. Think Rube Goldberg meets the Wizard of Oz. By using a machine, I hope to offer a window through the inherently artificial process of portraiture into real human emotion.
It's a brilliant way to cause inner turmoil for his subjects. On one hand, a scream is needed to activate the camera, but on the other hand, subjects have a natural desire to look presentable in photos.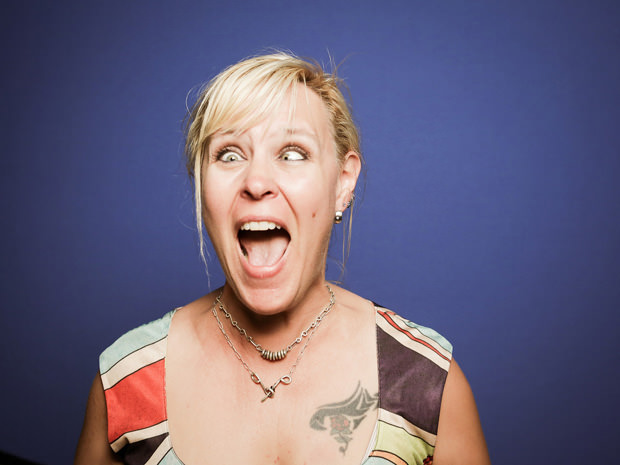 The photo booth consists of a microphone connected to a boom box that wirelessly triggers a camera using a PocketWizard:
Here's a humorous slow motion video showing subjects screaming for portraits:
Scream Portraits by Billy Hunt (via Wired)
---
Image credits: Photographs by Billy Hunt and used with permission