How To Make DIY Photo Coasters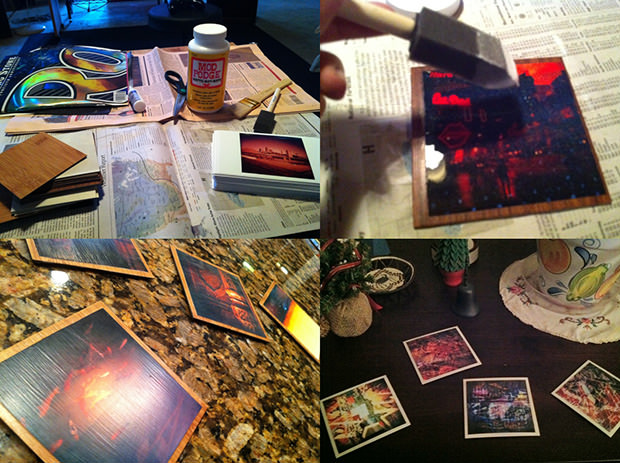 Here's a great DIY project we found over on Lomography that'll help you to display your favorite photos, give them as gifts, or maybe even do a bit of self-promotion in a unique way. All you have to do is get some 3×3 prints of your favorite coaster-worthy photos, some 4×4 tiles made from the material of your choice, some foam or cork for the bottoms, some Mod Podge and a sponge applicator. This might even be a good way to put some of those already square Instagram photos to work for you.
If you're interested in giving this one a shot you can check out the whole step-by-step tutorial here.
Make Your Own Photo Coasters [Lomography]