StrikeFinder Lets You Capture Lightning and Fireworks on Your iPhone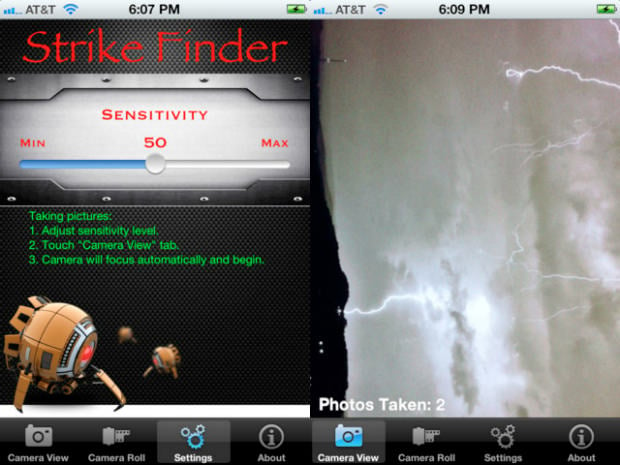 There are plenty of light-sensitive triggers on the market, some triggers even use your smartphone, but Ubertronix's new StrikeFinder app is the first mobile app that lets you actually take the pictures with your phone. Instead of designing a trigger app that attaches to an external camera, the StrikeFinder app released earlier today lets everyday iPhone users simply point their phone camera in the direction of say, lightning or fireworks, and the phone does the rest for them.
The app only just hit iTunes today and will run you $1.99 if you wanna give it a shot. And although we won't know how well it works until people get it out in the wild, the Ubertronix press release made a good point: "Thunderstorms can pop up anywhere." Whether you're a photographer stuck watching a lightning storm without your camera; or an everyday photo-lover who would love to get a few, good quality lightning shots; the StikeFinder app is definitely promising.
StrikeFinder (via Photo Rumors)