Unseen Photos From the Sinking of the Titanic Emerge After 99 Years
The 100 year anniversary of the sinking of the Titanic will come in April of next year, and auction houses are already seeing a spike in the number of artifacts from the disaster being put up for sale. Among them are a set of previously unseen photographs made the morning after the sinking, which show the rescue ships, lifeboats, and an icy Atlantic ocean.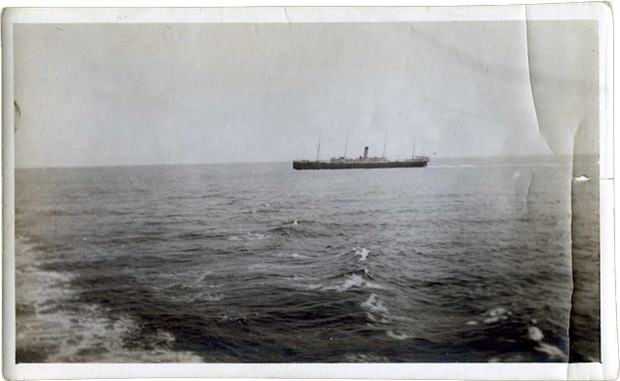 This last one shows an iceberg in the horizon — possibly even the one that sank the Titanic:
The images were made by John and Nelle Snyder, newlyweds who were celebrating their honeymoon aboard the Titanic. After being kept in the possession of the Snyder family for 99 years, the photos (along with some letters written on Titanic stationery) are expected to fetch over $50,000 when they're auctioned on October 21st by Philip Weiss Auctions.
(via NYTimes via PhotoWeeklyOnline)