How to Transfer a Photograph Onto a Block of Wood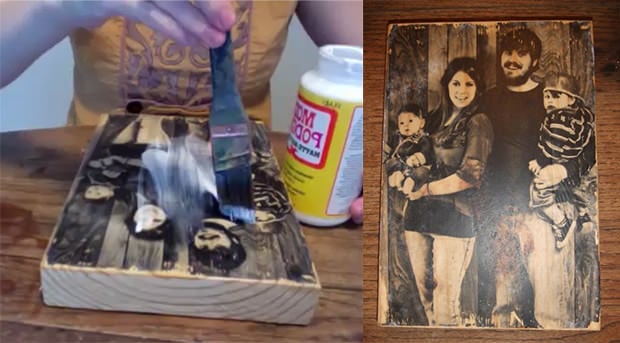 Here's a quick and easy tutorial that'll teach you a cool method of transferring a photo print (black and white or color) onto a block of wood.

All you'll need (aside from the photo and wood) is some
gel medium
and
Mod Podge
. You'll want to use prints made with some kind of laser printer or copier rather than an ink printer.
DIY Wooden Picture [ReadyMade]