Leica Lens Holder Lets You Use Your Backup Lens for Stabilization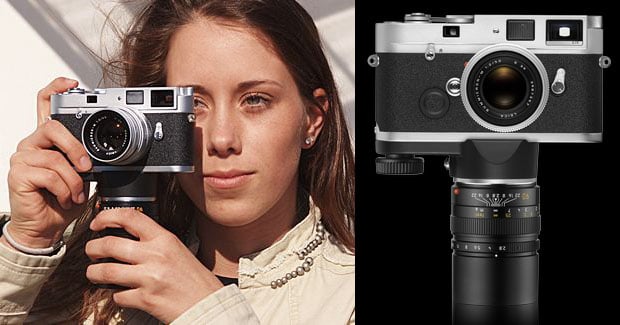 Leica offers a funky $200 lens holder accessory for its M system film rangefinders that screws into the tripod mount and lets you store an extra lens on the bottom of the camera.

Here's the description found on the site:
[…] the second lens also serves as a handle when it's inserted into its bayonet mount, helping to provide additional stability when shooting handheld at long exposure times. The setup could even be used as a miniature tripod.
Makes sense. As we all know, the first thing a Leica shooter thinks when they drop big bucks on a new lens is, "Hmm. I'll bet this lens would also work well as a mini-tripod!".