Google Adds EXIF Data to Image Search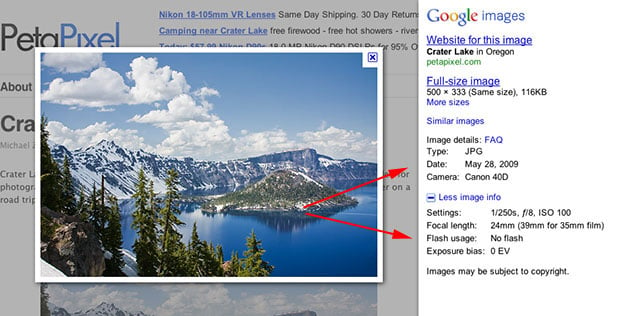 Google has added EXIF data to Google Images, allowing you to quickly look up details on how a particular photograph was taken (as long as the data is embedded). Simply click any of your search results to see the details in the panel on the right. They don't seem to be doing anything with geotag info — displaying where the photo was taken on a Google Map, for example — which is probably a smart choice. Something tells me a lot of people would have a problem with that, even though the data is publicly accessible and baked into the photo itself.
(via Google Operating System)
---
Thanks for the tip, Hannah!