Polaroid and Lady Gaga Launch New Instant Camera, Glasses, and Printer
Looks like the blogosphere was right in December of last year when it guessed that a teaser put out by Polaroid was for a new instant camera launch at CES 2011. The company — along with Creative Director Lady Gaga — officially unveiled the camera today in Las Vegas, and also showed off a new printer and a bizarre pair of glasses as well.

GL30: The Next-Gen Polaroid Instant Cam
Polaroid's new instant camera is actually a digital camera that uses ZINK Zero Ink technology for 3×4 inch instant prints. Users can also select from a number of filters and borders to add to their instant photographs, and view them on a large, swiveling display. The device also doubles as a color printer that can be used wirelessly. It'll be available later this year, with the price to be determined.
GL20: The Bizarre Camera Glasses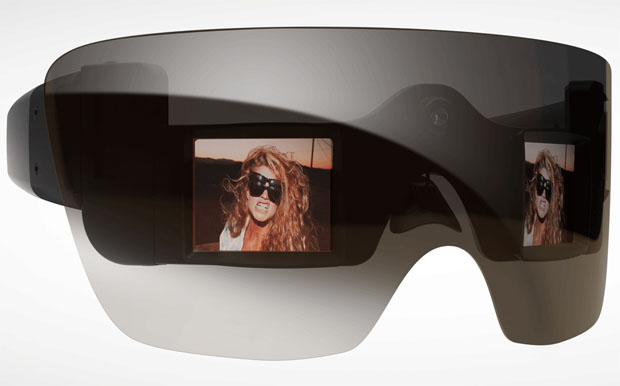 When your company hires Lady Gaga to dream up products, this is the kind of thing you get. These camera glasses have a camera on the nosepiece and 1.4 inch LCD screens just below your eyes, allowing you to see while inviting people to stare into your eyes as you proudly beam what you're seeing (or images of your choice) from your cheeks. There's a removable USB in the earpiece, and images can be sent to a printer via Bluetooth. Like the GL30, the GL20 will be available later in 2011 at an undisclosed price.
GL10: Instant Mobile Printer
A ZINK Zero Ink printer that prints images onto ZINK paper, which has dye crystals embedded inside and is activated and colorized by heat. The prints supposedly have image quality that rival photo-labs, and emerge from printer fully developed without needing any shaking. Unlike the other two announced products, this one actually has a release date and price: it'll be available in May 2011 at $150.