Odd Romance: Lady Gaga Partners with Polaroid

Whether you love her or hate her, music artist Lady Gaga's made an interesting new business venture, expanding what she dubs her "Haus of Gaga" into the world of Polaroid. Famed for its square, white-framed instant gratification photography, the company seems to suit her. According to a Polaroid press release, Gaga will be the new creative director for a specialty line of Polaroid products.
She'll actually be making an appearance to discuss her new line and partnership with Polaroid at the Consumer Electronics Show, which kicks off tomorrow in Las Vegas.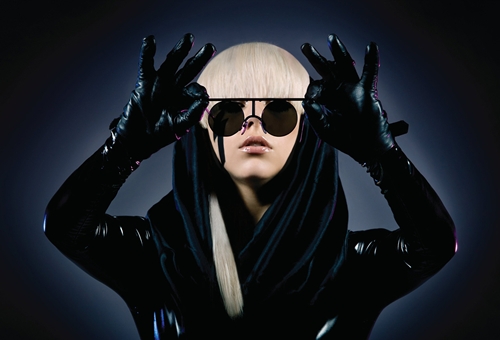 Polaroid's been an iconic presence in the consumer photography world for over half a century, and music culture seems to have a special place in its heart for the company … or at least OutKast did ("Shake it like a Polaroid picture"). It's a stretch, but Gaga indirectly references photography in her song, Paparazzi. Whatever the connection might be, keep an eye out for more info at CES from Polaroid, which has now focused its photo business arm onto digital photography.
Lady Gaga will be making speaking at the Polaroid booth tomorrow at 10:45am, and Gaga-inspired products are set to be released late 2010.
---
Image Credit: Lady Gaga publicity photo from LadyGaga.com