Small HD Field Monitor for Video DSLR Cameras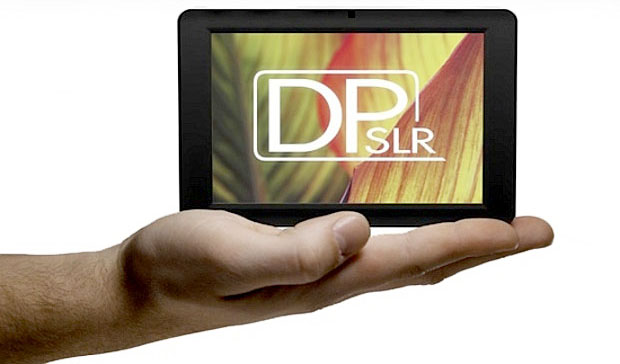 Video monitor maker SmallHD has just announced the DP-SLR, which they boast is the smallest HD field monitor on the market. The DP-SLR is 5.6″ diagonally (or 4 x 6 x 1), and has a resolution of 1280 x 800 at 270 ppi. As the name implies, it's designed for use with DSLRs with video capabilities.
The monitor mounts on the camera's hotshoe and connects to the body with an HDMI cable. The standard monitor also has a component connection. The higher end model includes a 3G SD/HDI, which puts the monitor on par with professional monitors for broadcasting.
But tech jargon aside, this pint-sized monitor is a pretty huge step for folks who shoot video with DSLRs. The DP-SLR is compact, so it won't compromise the mobility of a DSLR, but allows more viewing space than the camera body's monitor.
The functionality might even encourage some videographers to jump ship in favor of a more compact video DSLR.
At $899 for the standard model and $1199 for the model with 3G SD/HDI, the unit is a bit on the pricey side compared to most small field monitors, but it still remains affordable.
SmallHD's website is taking pre-orders for the monitor, and says that the product will be available this July.