Digital Economy Bill Passes in the UK, but Clause 43 Removed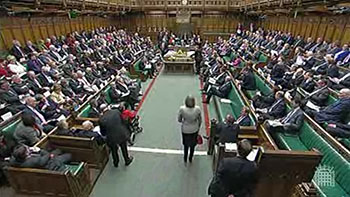 The Digital Economy Bill has passed in the UK with a vote of 189 to 47. In spite its initial controversy, many photographers are breathing a sigh of relief.
Before its passage, the bill had stirred up a great deal of unrest in the photo community with a clause that threatened photographers' copyright ownership, but now many photographers are celebrating the defeat of Clause 43.
Clause 43 alarmed several photographers who feared that their work could become classified as "orphaned work" – a label given to work whose author or owner could not be traced. If a work is "orphaned," it can fall under Extended Collective Licensing, and thus be legally and freely redistributed.
Given the nature of the digital world in which dissemination of information, particularly photographs, many photographers questioned how easily their work might suddenly become free and available to the public.
Following their victory, the campaign organization stop43.org posted on their blog:
The way is now open for photographers and other creatives to present new thinking enabling the legitimate use of our genuine orphan works for strictly defined non-commercial "cultural" purposes in a way that will satisfy the needs of the cultural sector, to prevent the future orphaning of our work, and to redress defects in current copyright law.
(via Amateur Photographer)