Cable Management with Binder Clips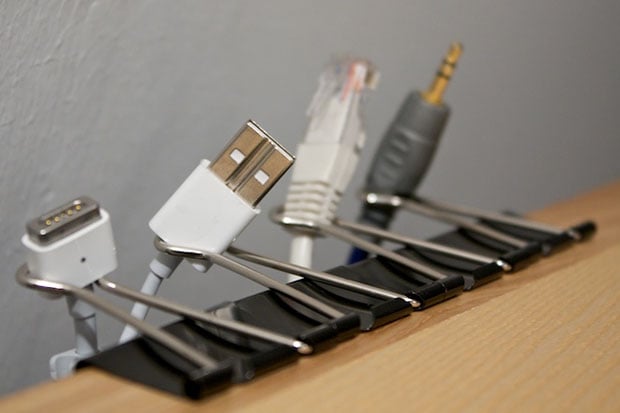 If you're like me, then you have a bazillion cables lying on and around your desk for various gadgets, including laptops, cameras, cell phones, Bluetooth headsets, and the like. Here's a tip for organizing all those cables to always have them neat and ready for action: use binder clips.
You can attach the clip to the side of your desk, and use the loop handles to hold your cables. When lifted up, the handles provide a large enough opening for most cables to slip through, and when closed, the loop holes the ends of the cable neatly in place.
(via Boing Boing)
---
Image credit: Photograph by David Rudolf Bakker