Fashion World Markets for Photo Industry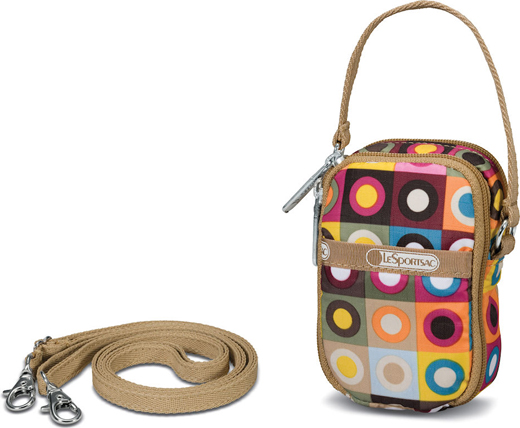 Fashion label LeSportsac will be joining with Canon in its release of a case designed exclusively for the PowerShot camera, the companies announced today.
No big surprise here; the fashion industry has always worked hand-in-hand with the photography industry. Photography has always played an integral part in marketing fashion.
However, the tables are turning, and designer names are now a major marketing point for photo gear.
Consumer-level cameras are abundant. Every major manufacturer has several new models of point-and-shoots each year, a testament to the power of the consumer in the imaging industry. However, in a market flooded with similar products, manufacturers scramble to distinguish themselves from the next big company.
Late last year, Lady Gaga contributed some star power to Polaroid as she joined the company as a creative director. Polaroid's most recently garnered a prominent feature in Gaga's latest music video, Telephone, featuring Beyonce. Celebrity spokespersons such as Ashton Kutcher for Nikon are also a recent marketing trend in drawing public interest in photo products.
Last month at PMA, GE announced a new point-and-shoot collaboration with fashion designer Jason Wu called Create by Jason Wu, whose line includes colorful cameras and stylish carrying cases. The cameras will be released this April, but GE's running a contest this month for autographed editions of the product.
Any thoughts on this trend? Would a designer name interest you next time you shop for a camera?