Cloak: The Always Ready Camera Bag
The Cloak Bag is a minimalistic camera bag with a pretty unique feature: it allows you to photograph without removing your camera.
The bag features a zip-open bottom that can be rolled in on itself to adjust the height for various lenses, and slits in the sides allow you to use the camera as you normally would.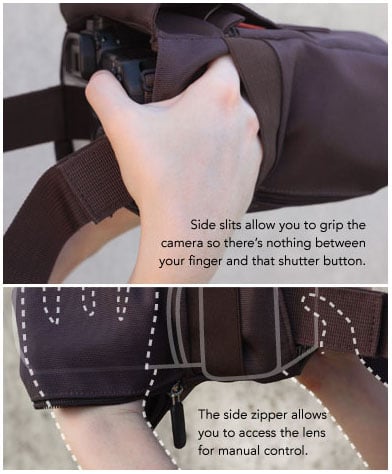 To secure the camera to the bag, you replace your camera strap with a special strap that attaches to the bag using velcro. This means the bag may not be compatible with special straps (i.e. an R-Strap) you might use.
You can order one yourself for $49 directly from their website.
I think the idea is pretty neat, though you might look a bit funny holding a bag up to your face. Perhaps you can pretend you're drinking out of it…
(via PhotographyBLOG)